Australia home to Asia Pacific's dominant law brands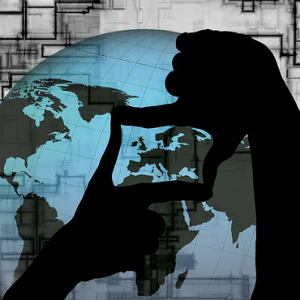 Eight of the 11 most competitive names among law firms in the Asia-Pacific region are based in Australia, the 2016 Acritas brand index has revealed.
This is the third year research house Acritas has published its annual Asia-Pacific Law Firm Brand Index to identify which of the region's firms are considered the most attractive.
Of the top 11 law firms with greatest brand power in Asia Pacific, eight have offices in Australia: King & Wood Mallesons, Baker & McKenzie, Herbert Smith Freehills, Ashurst, Clifford Chance, Linklaters, MinterEllison and DLA Piper.
This year King & Wood Mallesons made big traction, claiming a further 18 points since 2015 to take the number one spot from global rival Baker & McKenzie. KWM pipped Bakers, which ranked second, by only one score. The Index attributed "top-level litigation and M&A credentials" to KWM's client appeal in the region.
Bakers, which has consistently topped the index rankings, was the most sought after firm for high-value work. According to Acritas, the firm "continues to dominate" in multi-jurisdictional litigation, regional deals as well as inbound activity from the rest of the world.
The index findings suggest that firms with a number of local offices in the region are more competitive, with almost all the top 11 firms present in more than four countries within the region.
"King & Wood Mallesons and Baker & McKenzie are the firms best positioned to take advantage of fast rising legal spend in the region. Findings show that success in the region is built on local office presence combined with international capabilities to take advantage of growing domestic and international legal spend," Acritas said.
National firm MinterEllison has also given the big globals a run for their money, moving 11 places since last year to take ninth position. According to the survey, the only national Australian firm to rank in the top 10 is increasingly being considered for top-level litigation and "for high-value work". The shift has improved client consideration for MinterEllison's services since surveys were conducted for the 2015 index.
Herbert Smith Freehills trailed Bakers by 33 points to come in third, followed by Kim & Chang, Ashurst, Clifford Chance, Jun He, Linklaters and MinterEllison. DLA Piper and Nishimura & Asahi shared equal place at number 10.
Acritas predicts that legal spend in the Asia-Pacifc region will double at the rate of the global average in coming years. Acritas CEO Lisa Shepherd said that firms that employ the foresight to build a footprint in the region have a higher chance of securing that growth opportunity.
"As predicted last year, it is the firms [that] can offer an international proposition to clients [that] rise up the brand ranks, seize competitive advantage and win market share," Ms Shepherd said.