Lawyers urged to keep treaty obligations in mind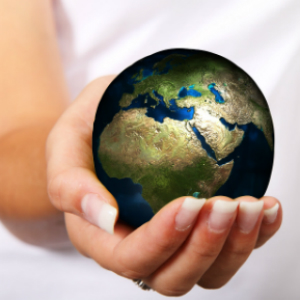 Australian lawyers should approach legal problem-solving with deference to the nation's international treaty obligations, the Commonwealth solicitor-general has said.
The importance of Australia's treaty obligations in solving everyday legal problems has been underscored by Commonwealth Solicitor-General Justin Gleeson SC.
Speaking at the launch of a seminar series for international negotiation and dispute resolution in Sydney, Mr Gleeson put the case that Australia's treaty agreements – while often left to the expertise of diplomats –were of critical importance to legal problem-solving.
"Our courts are increasingly being called upon to interpret and apply what present as domestic statutes but which in truth are implementation of international treaties," Mr Gleeson said.
The solicitor-general highlighted the limited opportunities law school offered to learn about the role of treaties in Australia's legal order. He went on to suggest it was essential knowledge as the nation stood at the "cusp of the true internationalisation of Australian law".
"Since World War II, there have been a further 2,232 original or amending treaties that [Australia] has entered, or an average of 31.8 a year. That's a vast volume of treaty-making and I venture to suggest that in the law school curricula, that doesn't always feature very closely," Mr Gleeson said.
According to the solicitor-general, the contextual understanding of Australia's international treaty obligations was important because of the breath of subjects covered – including international commerce, the environment, public health and human rights. He added that because Australian law has been ever-illuminated by the "spirit of internationalisation", lawyers must know the key principles of treaty interpretation and application.
"The interpretation of a domestic statute may take one to the conventional treaty, and once one has gone that far, one may need to apply the special rules of the Vienna Convention on the Law of Treaties where a body of material can be looked at in interpretation, including state practice post the treaty or a liberal use of preparatory works for the treaty," Mr Gleeson explained.
"One can see that in solving Australian legal cases, in presenting them as counsel and even the judges deciding them, one increasingly needs a familiarity with the treaties and also with the international law and principles for interpretation of them," he said.
Tracking case law from the early days of Australian federation to contemporary issues like tobacco plain packaging, Mr Gleeson went on to describe the internationalisation of Australian law in three "great waves". His address shared insights about the increasing and unique challenges modern lawyers face where multiple legal norms co-exist.
The International Negotiation and Dispute Resolution Series is an initiative of the NSW Young Lawyers International Law Committee. It is conducted in partnership with the Australian Centre for International Commercial Arbitration and the Australian Disputes Centre. The five-part series will examine international commercial dispute resolution and how the practice differs from domestic disputes.