Award is crowning achievement for winning student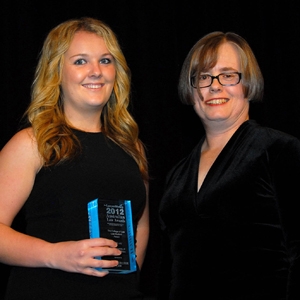 The winner of this year's College of Law, Law Student Award at the 2012 Lawyers Weekly Australian Law Awards, proudly sponsored by List A Barristers, has been snapped up by King & Wood Mallesons.
Sean Lau beat off competition from his fellow University of New South Wales colleague Maximillian Bryant, as well as Emma Moulds from University of Adelaide and Ryan Turner from Australian National University, to take out this year's prize.
Lau is in his final year of an Arts (Honours) law degree at UNSW, with his academic results thus far being peppered with high distinctions and distinctions. He has also spent time at the Australian Law Reform Commission, the Public Interest Advocacy Centre (PIAC) and was an executive member of the UNSW Law Journal.
"I have taught many hundreds of law students and I can say that Sean is quite possibly the brightest and most impressive law student who I encountered in my connection with UNSW law school," said Edward Santow, the CEO of the PIAC and a visiting fellow at the UNSW Law School, in a reference letter on behalf of Lau. "Sean's academic achievements are, quite simply, extraordinary. He is on the way to becoming one of the highest-achieving graduates UNSW law school has ever produced."
On graduating, Lau will take up a position as an associate to the Honourable Justice Virginia Bell at the High Court of Australia, before joining King & Wood Mallesons (KWM).
Lau could not attend the awards, with Elle Quinn, a communications manager at KWM, accepting the award on his behalf.
In his submission, Lau said that he was deeply interested in climate change and other sources of environmental degradation. He has studied the link between climate change and current international legal regimes for dealing with refugees and internally displaced persons at university, and nominated human rights, democracy and environmental degradation as areas of the law he hoped to specialise in over the course of his future legal career.
Elle Quinn (pictured left) from King & Wood Mallesons accepted the Law Student Award on behalf of Sean Lau from the College of Law's program director Elspeth McNeil (pictured right)