How to... grasp a bear hug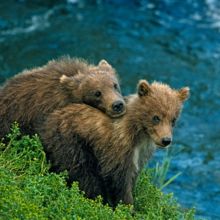 Beware of the bear hug, now a prominent feature of the Australian M&A market, warns Clayton Utz partner Karen Evans-Cullen.
Beware of the bear hug, now a prominent feature of the Australian M&A market, warns Clayton Utz partner Karen Evans-Cullen.
There has been a lot of noise in M&A circles recently about bear hugs. What is a bear hug? It's a now common takeover tactic that starts off with an unsolicited proposal being made by a potential bidder to the target. That proposal is subsequently made public before any transaction is actually announced or agreed.Â
Bear hugs are driven by the bidder's desire for target co-operation - particularly those bidders who wish to use a scheme of arrangement or who need to gain access to due diligence before committing to a deal, such as private equity or leveraged bidders. This tactic is also commonly used where a bidder suspects it will not be welcomed with open arms by the target, requiring the bidder to use other strategies to put pressure on the target to let it in the door. In particular, the bear hug is used to bring the proposal to the attention of target shareholders in the hope that shareholders will pressure the board to negotiate with the bidder.
The bear hug is now a prominent feature of the Australian M&A market. In 2011, almost one third of all public M&A transactions commenced with a bear hug, and that trend has continued through the first half of 2012. When you combine this trend with the high proportion of deals which are initially recommended when finally announced as a transaction, it is evident that many bidders who would have previously been forced to proceed with a hostile takeover bid, will now use a bear hug to force a target board out into the open to defend its rejection of such an approach.
The bear hug has become a successful tactic due to the practice that has developed in recent years of companies announcing when they have received an indicative non-binding takeover proposal, regardless of the level of conditionality and uncertainty surrounding the proposal.
Dealing with bear hugs raises a number of challenges for target boards, as illustrated by the proposed takeover approach made for David Jones by EB Private Equity several weeks ago. In that case, David Jones announced it had received an approach, initially without identifying the bidder or the price (but subsequently disclosing this information later in the day), and warned shareholders to act cautiously. The share price shot up, there was extensive media speculation that it was a hoax bid given no-one could substantiate the ability of the bidder to execute such a deal, and the bidder withdrew its proposal just a day later.
This example demonstrates that before engaging in a bear hug by making a takeover approach public, companies need to be sure that they really are dealing with a bear, not just a sheep in bear's clothing. Great care needs to be taken to ensure that the market is clearly informed about the uncertainty that surrounds such an approach, particularly where that uncertainty goes to the identity and credibility of the purported bidder.
ASIC has in recent weeks indicated it has concerns regarding the use of bear hugs. As a consequence, it is believed that ASIC has made submissions to Treasury in relation to broad range of takeover law reforms, including some designed to assist target boards in dealing with bear hug approaches: the introduction of a "put up or shut up" rule (as exists in the UK, forcing potential bidders to proceed with a deal within a certain period after making a bear hug approach, or be forced to sit on the sidelines for several months) and changes to the continuous disclosure rules, with the intent of allowing confidential approaches to remain confidential.
Â
Clayton Utz last week published The Real Deal 2012 Half-Year Update. The Real Deal is Clayton Utz's detailed analysis of public company M&A in Australia.
Â