Firms warned against client errors on PPSR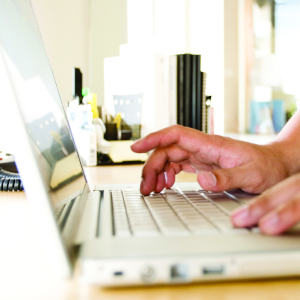 Legal practitioners are being urged to closely monitor their clients, after new research found more than 80 per cent of businesses listing on the Personal Properties Securities Register have made errors that may limit or invalidate their rights.
According to data analytics company Veda there are currently 9 million registrations on the PPSR, but only a small amount are harnessing its power to reduce risk throughout their businesses.
Discussing the results at a Brisbane forum last week, Veda general manager of commercial and property solutions Moses Samaha encouraged lawyers to become well versed in PPSR and assist clients who are looking to register, to decrease their risk.
"One of the important things that can be done is to establish who [are] the secured creditors by reviewing a PPSR grantor search," he said.
"A review of the report as to affairs shows there were more than 30 secured creditors who registered on the PPSR, and more than 250 creditors that are unsecured and did not register. Many of these companies are equipment hire companies that are at serious risk of losing their assets.
"The process of reviewing the grantor's personal property securities [PPS] position and confirming company details can be made so much easier and cheaper by having advanced PPSR search and data-extraction tools."
Mr Samaha said one challenge law firms face is the administrative management of PPS registers, noting that this makes it easy to lose track of records that show what has been registered on behalf of a customer, and when.
"Veda enjoys relationships with a number of law firms that are active with the PPSR. Some of these firms not only provide PPS advice to their trade credit customers but also undertake the registrations on their behalf," he said.
"For law firms doing this activity, it makes sense to ensure that there is a properly managed audit trail of activity.
"Unfortunately, the publicly available websites don't offer assistance like this."
Mr Samaha added that if lawyers choose to advise clients who are registering their property on the PPSR, they should make them aware that there are ways to efficiently bulk-register their existing portfolios to create greater efficiencies.
"When performing bulk-registration activities, this also represents an opportunity to clean up customer data and update corporate details," he said.
"Many of our customers value this as a means to reduce risk."