Lawyers reaping rewards from changing marketplace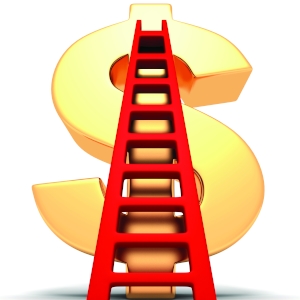 Significant headwinds in Australia's legal sector have forced firms to change the way they operate, with employees enjoying the benefits, a new report has revealed.
According to the latest Mahlab Report 2016, the legal sector has been hit with greater client demand and new technology, forcing firms to adapt accordingly.
"Mahlab's annual report on the state of the legal industry shows that despite significant disruptors in the market, employers have been able to adapt, innovate and harness opportunity," said Katherine Sampson, managing director of Mahlab's Melbourne office.
"With the rise of start-ups, artificial intelligence and the significant growth of in-house teams, the focus has shifted to delivering a more holistic service and becoming more flexible in fee structuring."
The report found the changing marketplace has forced firms to increase salaries across the board.
The average salary increase in private practices was 3.8 per cent over the past 12 months, up from last year's average of 3.4 per cent. The average salary increase for corporate lawyers was 3.4 per cent, up from 3.0 per cent last year, according to the study.
The report also found that most firms have been offering their employees modest remuneration increases and growing bonuses.
Bonuses in private practices ranged from 5.0 to 10 per cent of total salary for those who performed above expectations, while exceptional performances earned employees' a 10 to 20 per cent bonus.
Seventy-five per cent of corporate lawyers also reported receiving some part of their personal performance bonus, up from last year's 69 per cent.
"Firms and in-house practices are fighting harder to hold on to their key and senior staff," said Lisa Gazis, managing director of Mahlab's Sydney office.
"So it's not surprising we've seen a few sign-on bonuses offered by the larger firms over the past year."
The profession has also seen an increase in hiring and mobility throughout the sector, resulting in greater competition to hire and retain the best lawyers, according to the report.
It found that more firms are using innovative tactics to enhance its employees' career opportunities, including through the use of reverse secondments, temporary transfers and overseas postings.
"Employers who have been able to embrace change and be flexible in the way they do business and manage staff are certainly reaping the rewards," Ms Gazis said.
"This is the right time to explore new approaches and avenues for growth.
"We're seeing a real fluidity of international borders. While Australia often feels like a long way away, the world is a much smaller place than it once was. The idea of all legal services needing to be undertaken in one location is a thing of the past."
Ms Gazis noted that while recent events such as Brexit have caused global uncertainty, the legal sector is "on its way up".
"The legal profession has never been known for being nimble," she said. "However, the legal services market is adapting to the world around it."