Queensland firms set to merge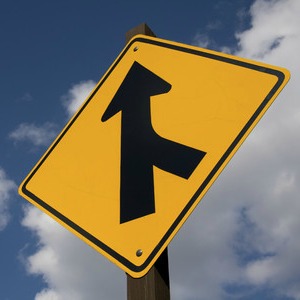 Two Brisbane-based family law firms have announced they will merge into one, effective today.
Rice Naughton and Jones McCarthy have joined forces to create Rice Naughton McCarthy, servicing the Queensland market in all aspects of family and relationship law, including representation in mediation, arbitration, collaboration and litigation.
The new firm will be led by partners Anne-Marie Rice and James Naughton, formerly of Rice Naughton, and Kieran McCarthy, formerly of Jones McCarthy.
Also among the team are two accredited specialists, four solicitors and six support staff.
Speaking to Lawyers Weekly, Ms Rice said the merger of the two Brisbane family law firms was a "natural fit".
"We have a long shared history," she said.
"Kieran and I began our careers together in a large commercial firm [and] James and Kieran have known each other since their university days, so over the years we've been practising it's become clear to us that we have a similar ethos and approach to the kind of dispute resolution that we work in.
"Kieran and James have also had the opportunity to work at the same firm … so there are lots of synergies between the three of us and the way we practise which made the fit a natural one."
Ms Rice said a key strategy will be to use the team's combined expertise to ensure its durability over the years ahead.
"The goal for us is longevity," she said.
"This practice can often be arduous because of not only the intellectual rigour and technical skills but also navigating that, or clients who are often in a very, very difficult phase of their lives.
"For us personally it gives us renewed energy and obviously that flows through to our clients: that we are deeply committed to each other, to our practice and of course to those clients."
Ms Rice said clients are set to feel added flow-on benefits as a result of the merger.
"Relationship breakdowns can be times of extreme emotions but just because lawyers are involved, it doesn't mean that it has to be nasty," she said.
"A significant part of our job is making sure agreements are reached amicably, if possible, and avoiding unnecessary conflict so that the parties feel empowered and able to move on with and rebuild their lives.
"The Rice Naughton McCarthy lawyers will demystify the often complex law to ensure clients are able to crystallise the issues and reach a dignified resolution."