Victorian program promises aspiring lawyers admission sooner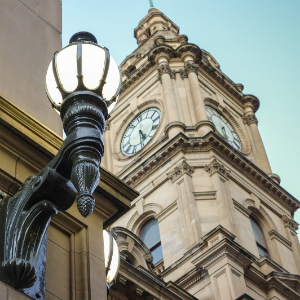 One of the newest law schools to market is seeking approval from the Victorian Legal Admissions Board to offer a 'fast track' to admission.
By late 2017, a new fast-track program may see Victorian students eligible for admission on the day that they graduate.  
For many students, investing more time and money in their legal education can be a critical factor as to whether they choose to earn their solicitor stripes. The final hurdle for aspiring lawyers to be admitted to practice comes in the form of the Graduate Diploma in Legal Practice (GDLP). The course is a further six months on top of a law degree for students to get abreast of the practical skills required to hit the ground running.
The idea of outlaying further time and money to qualify as a lawyer can pose an unfair disincentive for some, according to Swinburne University of Technology's Dean of Law, Professor Dan Hunter.
"Most students don't realise when they start doing their law degree they need this extra time [to qualify] and when they think that they are finished, they actually haven't. There is another six or more months where they have to either find rent or stay at home," Professor Hunter said.
"The problem is that law graduates fall by the wayside and they just drop out," he said.
In response, Swinburne University has partnered with GDLP provider Leo Cussen Centre of Law to offer students the option to 'hot-house' the final year of their LLB. The program proposes to integrate final LLB subjects with GDLP units, where compulsory practical legal training (PLT) doubles up to meet internship requirements for the law degree, cutting down overall completion times.
"Students will get credit for the same internship in both degrees and then they have a relatively light load for the graduate diploma as a result, and can get it done in the course of that year.
"It will mean that the students do a little bit more work in their final year but they graduate with both degrees, which means the day they graduate they can start practising law," Professor Hunter said.
Currently, students in Victoria can apply individually to the admissions board to undertake their GDLP in conjunction with the tail end of their law degree. Eligible students must have completed all Priestley 11 subjects and have only two elective units remaining in their final semester. The integrated course seeks to structure the Swinburne LLB so that all students will be eligible to elect into the fast-track program.
"One of the things with the graduate diploma is that you've got to do internships, and [Swinburne] has requirements for internships in law firms as part of the LLB," Professor Hunter said.
Swinburne University's law school is now in its second year of operation. The integrated program is expected to be accredited in time for the final year of its inaugural graduating class. Professor Hunter said he was confident the program would be approved based on in-principle discussions with the admissions board. He suggested that a similar integrated program offered by the University of Newcastle in NSW would be used as a guiding model.
Although no commercial negotiations between Swinburne and Leo Cussen have taken place, Professor Hunter said he anticipated a discount  would be passed on to students for the cost of the integrated GDLP program.