Boutique establishes family law practice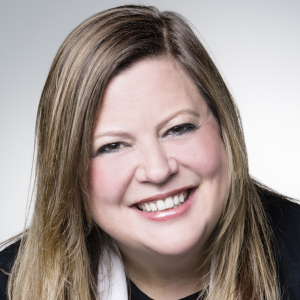 The head of one of Australia's boutique firms has announced the strategic unveiling of a new family law team, in a bid to meet client demand and complement its existing services.
Speaking to Lawyers Weekly, KHQ Lawyers founding director David Kelly welcomed the firm's new family law team, saying the move had "been on the cards for a while".
"The move is driven by what our clients are asking for in terms of services," he said.
"From a business perspective, family law is attractive because we might spend many years working with a particular individual and that individual may then one day have a need for something that touches on family law … In the past we've had to use the services of other lawyers in those areas because we didn't have it internally.
"The family law team is just another piece of the jigsaw to build that well-rounded offering."
Mr Kelly said a big goal of the new family law team will be to work in unison with the firm's corporate commercial teams in order to generate greater client referrals.
"The key goal I have in mind is for the family law team and our corporate commercial teams to work hand in glove and refer clients to each other, so that when a client on the corporate commercial side needs services that the family law side can provide, we are aware of that and we can introduce them and further strengthen that relationship between my firm and that particular person," he said.
"Then the other way around, when the family law side are doing what they do for clients, they can give us an insight into the business interests of those people so that we can market and provide the firm's wider services.
"We're determined for it to be successful at our firm because we think it's good for our clients and it's good for our business."
KHQ's new family law team will be headed up by principal partner Monica Blizzard (pictured), special counsel Kristina Antoniades and family and relationship lawyer Bonnie Phillips.
Ms Blizzard and Ms Antoniades are both accredited family law specialists and mediators, with Ms Antoniades also being qualified to provide section 601 certificates in relation to parenting proceedings in the Family Court.
The team also specialises in LGBTI family law matters, including the preparation of donor agreements and surrogacy agreements.
"I think that family law is unique to many other practice areas, in so far as the demand for assistance is fairly constant," said Ms Blizzard.
"My team and I have been excited to find ourselves busy with new client referrals since commencing at KHQ.
"We have also found that we have already had a number of in-house referrals of new client work from other practice areas within the firm."
Ms Blizzard said the new team shares the same passion for this practice area and is ready to meet the challenges many clients face in family law.
"We are all extremely passionate about what we do," she said.
"I have the unique experience of having worked in smaller boutique firms and also large commercial firms, and have seen what has worked and what hasn't from a family law perspective.
"KHQ has a unique culture to many other firms, which embraces flexible work practices, which I hope to embrace in our team moving forward. We would like to integrate this into our dealings with clients by providing advice via Skype for overseas or interstate clients, and also by tailoring our services to the clients' needs, rather than the needs of the firm."
Looking ahead, Ms Blizzard said she looks forward to her new role and progressing with the new family law practice of KHQ.
"I have essentially been given a blank canvas to work from, which presents me with many exciting opportunities moving forward," she said.
"I hope to firmly establish and grow the family law practice within the firm, and provide a high level of client service at a reasonable cost to the client.
"I also hope to implement fixed fee and flexible billing practices where I can. This is a unique offering that is not offered by many other family law firms."