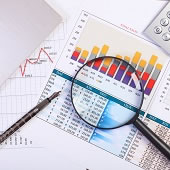 After four consecutive quarters of flat growth, M&A deal volumes in Australia are beginning to show signs of recovery, according to a new report.
Intralinks has released the results from its latest quarterly Deal Flow Predictor report, showing M&A activity in Australia is up 6.9 per cent on the corresponding period last year.
According to the report, early-stage M&A announcements are expected to rise further in Q4 2016, for the first time this year.
In contrast, the broader APAC market is expected to see a decline in M&A activity in Q4 2016 compared with the corresponding period last year, due to reduced levels of early-stage M&A activity in south-east Asia and South Korea, the report said.
"After four consecutive quarters of negative or flat growth, Australia is finally showing tentative signs of a recovery, with early-stage M&A activity growing by 6.9 per cent, compared to the same period last year," said Philip Whitchelo, vice-president of strategy and product marketing at Intralinks.

"Australian M&A has been hit hard over the past 12 to 18 months by the decline in commodity prices, which has affected the previously dominant metals and mining sector.
"This first welcome sign of an uptick in M&A is due to an increase in early-stage industrial deals, which grew by 71 per cent."
Mr Whitchelo suggested increased M&A activity could continue off the back of the federal election result.
"In June we surveyed Australian dealmakers on the impact of the then pending federal election on Australian M&A," he said.
"Interestingly, only 5 per cent of dealmakers believed a Shorten victory would have a positive impact on M&A, whereas 40 per cent believed a Turnbull win would mean a positive impact on Australian M&A.
"With Turnbull eventually claiming victory, it will be interesting to see if Australia can sustain its early-stage M&A growth over the coming months now that there is more political stability."
The report showed M&A activity in south-east Asia is down 47.8 per cent compared with last year, while north Asia is down 8.3 per cent.
Meanwhile, M&A activity in India has increased 64.7 per cent over the past 12 months, and M&A activity in Japan is up 5.9 per cent.