Legal disruptor aims to snatch 30% market share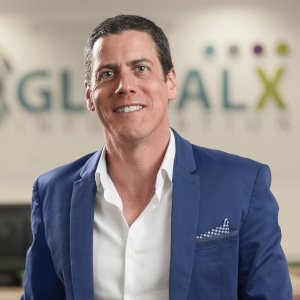 An information and workflow solutions provider has announced entry into the small- to medium-sized market, with a cloud-based platform that it says will be adopted by 30 per cent of conveyancing firms within 12 months.
GlobalX Legal Solutions has launched the new next-gen conveyancing solution, dubbed Matter Centre, following demand from property and conveyancing lawyers.
Available for pre-order now, Matter Centre aims to deliver affordable, scalable workflow solutions, with user-friendly features, to conveyancing firms.
GlobalX chief executive Peter Maloney (pictured) told Lawyers Weekly the decision to "disrupt" the profession with this new solution came when the group realised there was a gap in the market to simplify conveyancing matters from start to end.
"To address this gap, we applied the latest in customisation, cloud and integration tech to build Australia's next-gen conveyancing solution that combined intuitive software to streamline the user experience," he said.
"All around us today we've got property transactions that are being conducted in paper and Matter Centre is designed to take away the clerical tasks, if you like, that we're used to doing and let digital workflow automate the process to give more predictable and accurate outcomes and do it at the lowest cost possible."
Available for free, with no lock-in contracts and no cap on user numbers, Mr Maloney said Matter Centre is ideal for any conveyancing firm looking to save time and money with smart use of technology.
"Cloud technology allows us to rapidly update thousands of sites in a very short amount of time," he said.
"The solution is so intuitive, users can open new files, generate contracts, order searches and book settlements in Matter Centre within minutes."
"Our forecast is within the next 12 months we would expect to be around 30 per cent market share," Mr Maloney said with reference to the expected take-up by conveyancing firms.
Beyond the next 12 months, Mr Maloney said he expects the take-up to be even greater.
"It's hard to predict [exactly how much] but this type of technology, like Uber and TripAdvisor, where you no longer pay for software, only consuming the services within the software, has a network effect," he said.
"It's all about getting ready for the digital era and into a state of preparedness [because] no one in property law and no conveyancer around the country can ignore the digitalisation that's occurring."