Robo-lawyer doom and gloom 'overcooked'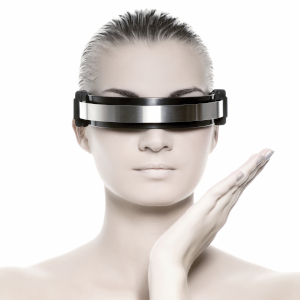 Despite robotics and artificial intelligence being labelled as threats to the profession, the head of digital legal services for a global firm has downplayed concerns.
Speaking ahead of the Lawtech Summit, Tae Royle, head of digital legal services for Ashurst, said reports about the robot lawyer takeover have escalated unnecessarily.
"The doom and gloom scenarios are a bit overcooked; the majority of the workforce will adapt rapidly and are getting on the front foot," he said.
Mr Royle added that these fears are unsubstantiated at present, as the application of AI remains "very narrow".
However, Mr Royle also said that opportunities for AI are "progressively widening, and in five years' time the use cases will be broader and the impacts will be very deep", though he noted there is no need for firms to panic over this, and instead they should properly prepare.
To remain ahead of the curve, Mr Royle suggested firms willingly adapt to robotics and AI, and think of them as a value-add rather than a complete takeover of the traditional role of lawyers.
"Decision trees hand-built by lawyers to provide legal advice" and the use of machine learning search algorithms are having positive impacts in some firms already, Mr Royle said.
He also noted that robotics and AI now allow firms involved in M&A work to review up to 40,000 documents in just a few hours, identifying change in control provisions requiring further examination by the legal team ahead of a takeover, shaving costs and reducing risk.
While it may not be lawyers who have to worry about robotics and AI, Holley Nethercote partner Grant Holley said they can still pose significant legal risks to clients and advisers.
"With robo-advice, the scale of the numbers of people who are being advised will be enormous. If it's wrong, then you've got to go back over a number of transactions, working out whether the advice was right or wrong, and where it was wrong, compensate members," Mr Holley said, speaking at Adviser Network's Digital Advice Conversations in August.
"There's an enormous risk there; that's under the ASIC regime but also the common law regime."
To comply with ASIC, robo-tools need to set out very clearly what their algorithm is able to offer potential clients, according to Mr Holley.
"It's really about getting it very clear in the scope of what this tool will do and what this tool won't do, and ensuring that it then gathers through its questions the relevant information and the algorithm, then generates recommendations based on that material," he said.
Robo-advice tools need to be able to filter out users for whom the tool would not be appropriate, he said, since "legal liability for their algorithms rests with the licensee, not the manufacturer". 
Robotics and artificial intelligence will be some of many topics discussed at Lawyers Weekly's inaugural Future Forum, kicking off in Sydney on 9 November and Melbourne on 11 November.
The Future Forum is an event designed for lawyers who want to stay at the cutting edge of technological change and business innovation.
To learn more about the event or to register, click here.