Native title lawyers in high demand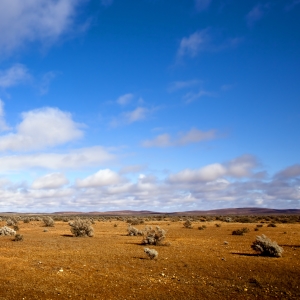 The aftermath of the landmark native title decision recently made by the Federal Court presents more opportunities to lawyers in this practice area than ever before, according to two partners from separate firms.
Late last month, the Federal Court announced that for the first time it had determined how to award compensation to traditional land owners who have lost their native title rights.
In a landmark decision, the Federal Court ordered the Northern Territory government to pay $3.3 million to the Ngaliwurru and Nungali peoples of Timber Creek, as compensation for the impact of land grants and public works on their native title.
Speaking to Lawyers Weekly, Ashurst partner and head of the firm's Brisbane resources practice, Tony Denholder, said the decision will present an array of opportunities for lawyers.
"We expect that one of the issues will be liability," he said.
"The Native Title Act makes it clear that government is primarily liable, but we know already that some governments have taken steps over the past 15 years to seek to pass on the government's liability. For example, in NSW in 1998 it passed an amendment to the Mining Act which says that the applicant at the time of the grant for the mining tenement will be liable for any native title compensation.
"There's a similar provision in Western Australia. Therefore, clients in the resources sector will be wanting to know if they have some residual liability in the event that native title did exist over their mining tenements."
The same can be said for lawyers' clients who are, or have been, involved in infrastructure projects, according to Mr Denholder.
"For infrastructure providers who have entered long-term leases with government, some of those leases over the past decade have passed on, contractually, liability for native title compensation, so those clients no doubt will be looking at the drafting of those causes to see what the scope is of their liability in the event there is native title compensation payable," he said.
Mr Denholder noted that this decision could see many agreements between infrastructure providers and Indigenous parties significantly altered.
"Many lawyers work for both Aboriginal parties and non-Aboriginal parties in negotiating agreements, and in the past many of those agreements contained monetary benefits, which weren't calculated by reference to any methodology," he said.
"So going forward, to the extent that there is a new land use agreement or agreement for a new mining lease, the Aboriginal party will inevitably go back to Timber Creek to see what the criteria is there and what is an appropriate compensation amount."
Mr Denholder also noted that this decision will mean more work for lawyers.
"Even in, for example, M&A transactions," he said.
"Until Timber Creek, due diligence reports would refer to the potential for native title liability in some cases, but now there will need to be a closer look to really understand if any project or any company has some exposure to native title compensation."
This sentiment was echoed by Gilbert + Tobin commercial litigation partner Marshall McKenna, who said this latest decision on native title will create strong demand for lawyers with relevant expertise.
"The reason is there is still about half of the claims in Australia yet to be processed to grant determination," Mr McKenna said.
"In order to claim compensation you have to establish your native title and then establish what has been extinguished. So the first step is to go through the process of establishing native title, and the people who are engaged in that are going to continue to be engaged in that over the next 10 or 15 years, in my assessment.
"On top of that there's a new challenge, which is to assess whether and how much native title has been extinguished in what I call the 'compensation period', and then to assess what that's worth."
As an example, Mr McKenna pointed to a mining tenement that was granted in 1974, just before the Racial Discrimination Act was implemented in 1975.
"There was a mining tenement that was granted in 1974, before the compensation period, so if it's renewed in 1995 [for example], there may be a query as to whether there's been any impact on native title in 1995 where compensation might be payable. So there's a range of complexities," Mr McKenna said.
"[Another example] is freeholders being granted before 1975. That would eliminate any possibility of claiming native title. So there's got to be an assessment on when rights were affected and then how much they're worth.
"To summarise, it's going to be a whole new area, which is going to require a lot of attention and, to be frank, quite punitive, because while the assessment of damages has been on an [all-round] basis, to get to that point you have to identify the [individual] parcels to which compensation is payable.
"People are going to have to go through on a parcel-by-parcel basis and that's going to take a hell of a lot of time."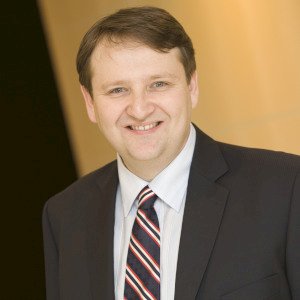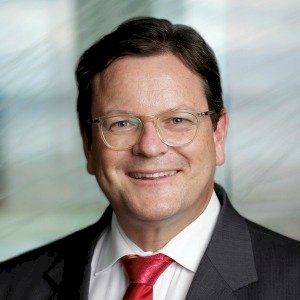 Pictured: Tony Denholder and Marshall McKenna.