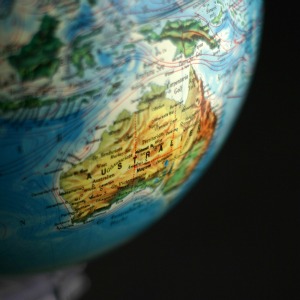 A global firm has unveiled a new alternative legal services business, which it says is the first of its kind to be opened and operated in Australia.
Building on the success of its recent Perth pop-up, Herbert Smith Freehills has announced the launch of its permanent global Alternative Legal Services (ALT) business in Melbourne.
The new ALT business is set to officially open in November, following the recent opening of an ALT office in Shanghai – the first offering of its kind in China.
The firm's global ALT business combines legal expertise, process efficiency and client technology solutions to process high-volume or document-intensive work more efficiently and cost-effectively for clients.
The Australian ALT business will offer clients an innovative range of services, including 24-hour document review, claims assessment, due diligence, commercial contracts and legal analysis.
Lawyers Weekly spoke exclusively to HSF's global head of alternative legal services, Libby Jackson, and managing partner of strategic implementation, Patrick St John, about what this new office will mean for the firm.
"It's a very important part of our strategy as we continue to grow and seek to [resonate with] all of our global clients here at Herbert Smith Freehills," Ms Jackson said.
"The challenges our clients are facing are creating a big increase in demand for ALT services. The high volume of data associated with significant matters continues to rise, and the sources of the data are shifting into less traditional spaces.
"By equipping these new teams in Melbourne and Shanghai with the technology and processes proven at our existing centres, we can offer clients a cost-effective way of tackling the labour-intensive elements of their projects, complementing the high-end advice offered by the firm's lawyers around the world."
Mr St John said the decision to launch the new business in Melbourne came after extensive due diligence.
"Australia, in effect, came out on top over other locations, as political stability and all of those things weigh into the decision to put resources on the ground," he said.
"We went through quite a process after establishing that there really was good business to be had in Australia.
"We went through a process of working out what the best place was to locate it, and Melbourne really came out on top in talent and costs."
However, Mr St John noted that while the new business will operate from the Melbourne hub, it will service clients around the world, just like other HSF offices.
"One thing I would stress is that I think we are the first firm to do something like this in Australia, but it's not just a service centre for Australia," he said.
"It's part of our global service delivery platform and it will do work from inside and outside of Australia."
Mr St John said the new Melbourne business will create more jobs for Australian legal professionals, with the recruitment drive underway now.
"There are lots of firms that talk a good game in this area, but we've actually got a seriously large business that we've built here," he said.
"We've got 350 or so people [offering alternative legal services] at the moment, and by the time we've opened [the office in Melbourne] in November we expect it'll be over 400.
"Obviously there's an initial start-up phase, you have to hire the right people, train them and get them working together as a team, and it will be a new office, a new premises. We don't underestimate that there's work involved to get that team up and running, but we've done it before … so I'm pretty confident that all will go well."
Adding to Mr St John's comments, Ms Jackson said one of the new office's goals will be integrating with HSF's global proposition.
"Obviously there's the integration exercise of ensuring that this new office wholly blends with the global proposition, so making sure that we can truly test and develop the processes and ensure that everyone works together really seamlessly," she said.
"That is a really important part of the first phase. I think I would like to see the team getting really comfortable with innovation and technology very fast in terms of thinking about ways to develop new products.
"To be honest, I think if we can get the fit right globally with the rest of the global alternative legal services business, and I'm absolutely confident we can, I can't see it being anything other than an enormous success."
Looking ahead, Mr St John and Ms Jackson said the new Melbourne business will provide significant opportunities for employees and clients of HSF.
"Having that larger presence here in Australia, I think, will help our partners and lawyers to continue on that process of thinking, 'I don't have to do all of the work in my immediate team, I can do this more efficiently. I can use legal project management to divide up the work and I can get more of the work done through efficient channels like this and continue to grow the business in a way that benefits clients'," Mr St John said.
Ms Jackson added: "To be clear, one of the central ideas of this type of business is that we pass on to clients the price advantage, so that the work that's done in these teams is great value for money.
"We built this business to offer better, sharper and more competitive pricing for them."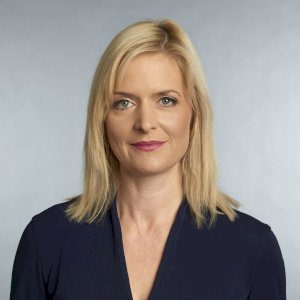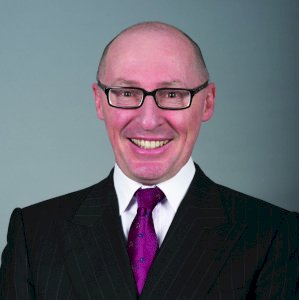 Pictured: Libby Jackson and Patrick St John.