Legal bodies laud reforms to expand WA sentencing options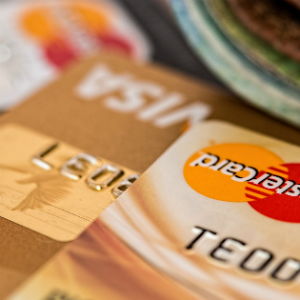 New laws have been proposed to introduce more flexible sentencing options for Western Australian courts, in a bid to cut the "alarming" rate of Indigenous incarceration in the state.
The Law Society of Western Australia and the Australian Bar Association (ABA) have welcomed a bill intended to reduce the number of Indigenous people being imprisoned for failure to pay fines.
WA Attorney-General Michael Mischin introduced the Sentencing Legislation Amendment Bill 2016 to Parliament last week. The reforms propose to give the court wider discretion in sentencing low-level offences.
It is hoped the change will cut the extremely high proportion of Indigenous people in Western Australia's prison population. Specifically, the law aims to divert first-time offenders away from sentences that could lead to incarceration.
"While legislation applies to everyone equally, one of the key aims of this amendment is to reduce the incarceration of Aboriginal people for the non-payment of fines for low-level offences which don't warrant imprisonment," Mr Mischin said.
"These changes are reflective of the state government's commitment to prevent and reduce the number of Aboriginal deaths in custody, as well as the over-representation of Aboriginal people in the justice system."
While Indigenous people account for 3 per cent of WA's overall population, they make up about 40 per cent of the state's prison population, according to the ABA.
Under the bill, a judge may let an offender undertake community work in lieu of payment of a fine. The work will be unpaid and supervised by officers from the Department of Corrective Services. 
The Attorney-General said that offenders must agree to be sentenced by way of enhanced conditional release order for the alternative sentencing option to be viable. Involvement in the alternative penalty would be voluntary.
Law Society of WA president Elizabeth Needham believes that imprisonment for fine default in WA has been a major factor in the state's "alarming level" of indigenous incarceration. Aboriginal women are a particularly vulnerable group at risk of being locked up for defaulting payment of a fine, and comprise 22 per cent of all fine default prisoners, she said.
The ABA says indigenous women in WA make up over 50 per cent of the female prison population and the rate of female imprisonment is rising faster than that of men.
Ms Needham added that giving more options to the bench and moving away from restrictive mandatory sentencing regimes is a promising way forward.
"The judiciary must be allowed the discretion to apply sentences that are proportionate to the offences committed, taking into account the circumstances of the offender.
"Mandatory sentencing denies the judiciary this discretion and often results in draconian sentences. Legislation that provides the judiciary with more sentencing options should therefore be embraced," Ms Needham said.
ABA president Patrick O'Sullivan QC has also welcomed the WA government's announcement. He said the issue of fine default imprisonment and its impact on the state's Indigenous incarceration rates was raised at a meeting with the Attorney-General earlier this month.
"In Australia, Indigenous children and teenagers are 24 times more likely to be incarcerated than their non-Indigenous peers. However, in Western Australia, young Indigenous people are 52 times more likely to end up behind bars.
"These rates are unacceptable and continue to be a matter of deep concern to the Australian Bar Association," Mr O'Sullivan said.
Mr O'Sullivan, who has also described the rate of Indigenous imprisonment in WA as "alarming", said the government now needs to turn urgent attention to improving programs for justice reinvestment.
"In Western Australia, it costs about $300,000 per year to keep a child in detention. Given the fact they are more likely to graduate to adult prison than graduate from high school, we're clearly not investing that money very effectively," he said.
"The over-representation of Indigenous people in incarceration is a national disgrace. It is time to take action that addresses the problem and delivers better justice outcomes for Indigenous Australians and the country as a whole."