Firm announces east coast expansion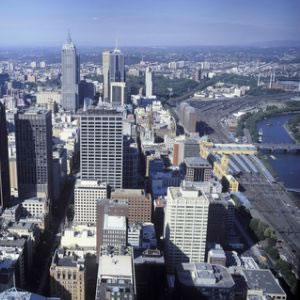 A law firm with more than 200 partners and staff in Sydney and Brisbane is set to expand its footprint, with plans to unveil a new office in Melbourne by the end of this year.
Commercial law firm DibbsBarker will open its new Melbourne office at 360 Collins Street on 1 December.
Speaking to Lawyers Weekly, DibbsBarker managing partner Stephen Purcell said the expansion is an important step in the consolidation of the firm's east coast offering.
"For a long while we've called ourselves an east coast firm but we haven't had an office in Melbourne," Mr Purcell said.
"We were, many years ago, under a federated arrangement with another firm in Melbourne, but that ended quite a few years ago and so we really need to get back into Melbourne so that we've got a genuine east coast offering for our clients.
"Many of our clients are national clients. The east coast is a major proportion of the legal market. Sydney and Melbourne alone are 65 to 70 per cent of the market, and then when you add in Brisbane it's a very large part of the market, so servicing the east coast is really important and having people on the ground in Melbourne is important."
Mr Purcell said the recruitment drive for the new office is underway, with significant interest generated so far.
"As well as us out there searching for the right people, people are coming to us pretty quickly because I think they see a new offering down there, a new firm coming into the market and people saying 'We wouldn't mind being part of that', at both the partner and lawyer level," he said.
"We've got a very good reputation and really good clients, so I think that's really something that would appeal to a lot of people.
"The other thing is I think we'll offer something a little bit different. We're a new firm into the market so I think that's exciting to people, to be part of something that's a bit of a start-up in the market. They're not going to be joining a firm that has over 100 people in it, you can make your own way up pretty quickly, so I think that's another reason why people would find it attractive."
Mr Purcell said the new office will benefit both staff and clients within the firm's network.
"On the client front, having a Melbourne office is going to provide us with a much more compelling proposition for our clients, many of whom are national, to use us even more than they currently do," he said.
"On the people front, it's definitely going to help us attract more talent. It's also going to open up more opportunities for our existing team.
"I envisage that in addition to the permanent people we'll have on the ground in Melbourne, we'll have people from our Sydney and our Brisbane office travelling to Melbourne fairly regularly to interact with clients, so it's a more compelling proposition for them as well."
While the initial focus of the new Melbourne office will be on property, which will be led by senior partner Bill Burrough, Mr Purcell noted that the firm will look to add other key service areas.
"We're starting with property but the other areas that we will look to add partners to will be in financial services, insurance, healthcare, and in particular practice areas where we've got deep skills, in a client base that translates into the Melbourne market, and that's areas like intellectual property and technology, where we've got a very strong practice," he said.
"So we've got areas that we know we want to grow. Whether it ends up being all of those in the first 18 months, or two or three, remains to be seen, but there is a clear vision for growing the practice reasonably strongly in that first 18 months.
"We're looking forward to going into the market. It's hugely competitive but I think this is a great opportunity for us to grow our business and we're going to give it a red-hot go."