The benefits of having a strategic plan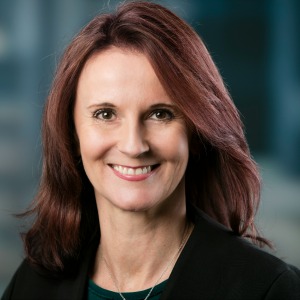 Two general counsel have highlighted how legal departments can boost their service proposition by implementing a strategic plan designed specifically for in-house teams.
Speaking at lexvoco and McInnes Wilson's recent In-House Counsel and Government Solicitor Symposium, Claire Bibby, senior vice president legal and general counsel at Brookfield, and Chris Ryan, general counsel and company secretary at Energy Australia, both spoke of the benefits of having a strategic plan in place.
According to Mr Ryan, creating a strategic plan sets expectations and provides "clarity of purpose". He said it helps to ensure that the legal team knows its role, and sets expectations.
"But what should a strategic plan look like?" Ms Bibby said.
"The final product will depend on what the business does and how the legal team operates within it. The two need to be complementary."
Ms Bibby suggested starting the process by asking, "what can legal do to support the business' goals and strategic transactions?".
Ms Bibby noted that the legal team's strategic plan should ultimately help to identify high-value work.
As an example, she said her legal team is made up of experienced commercial lawyers. She said they could easily spend their days doing stream leasing, but her team adds more value to the business by cost-effectively "briefing" that type of work out and retaining higher-value and more challenging in-house work.
Identifying high-value work helps to improve efficiency with scarce resources, particularly as general counsel are constantly under pressure to keep costs down, according to Ms Bibby.
She also noted that the monitoring of the plan needs to be fluid.
"Every day is different, you can't be rigid about how each individual day pans out. Your strategy needs to be fluid and responsive. It's about prioritising high-value work," she said.
Furthermore, Ms Bibby said some aspects of the plan are bound to roll over, while others are specific to certain time periods.
In conclusion, Mr Ryan said, "One of the most important products of the process, even if you don't develop the best plan, is the engagement you get with your team. Everyone bands together to make the department better. Developing a plan takes time, but the pros certainly outweigh the cons."
Tips for creating and implementing a plan for your legal team, from Chris Ryan:
- There's no one-size-fits-all when it comes to a strategic plan. Your industry, organisation, department stage of development – these all affect what your plan will look like. It needs to be bespoke, you can't just use someone else's plan.
- Seek the business' involvement. Talk to your peers. What do they think legal should be doing? Where do they think legal can make the biggest difference? You may not agree, but this process will be insightful and rewarding.
- Prioritise – less is always more. You should always be aiming to have a manageable number of key goals as part of your plan. One of the biggest flaws is having more than five goals, because you're not going to have the time. Rather than have initiatives for the sake of it, crystallise what the key things are.
- Getting your boss on side is important.
- The biggest risk is that you make a plan and then forget about it, which is just wasted work. The plan shouldn't be a distraction – establish practices that the team understands and can get used to.
- Be bold. Do something different. Ask yourself, 'What's the legacy I want to leave when I move on from this job?'.