Lawyers lighting the way for Victorian women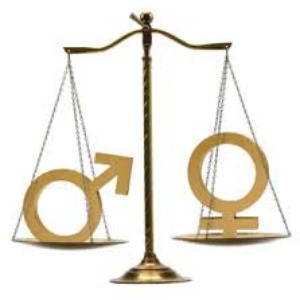 A special milestone is being celebrated this week, as Victorian Women Lawyers marks two decades of service and success.
Eighteen years ago, Georgina Frost negotiated one of the first job share arrangements at her law firm. As convenor of the newly established Victorian Women Lawyers (VWL) association, she was also leading from the front.
In 1998 Ms Frost was working as a senior associate in MinterEllison's office in Melbourne, the same year that VWL launched the first of many flexible workplace publications. She was the group's second ever leader.
Living and working together in the 90s was the product of collaboration between the Law Institute of Victoria, the Victoria Law Foundation and the Office of Women's Affairs. The final document was distributed to every law firm across the state with two partners or more. Some 18 years later, there is still a misguided sense that alternative work arrangements are incompatible with the business of law, for men and women alike.
Back then, VWL was in its second year. By 1998 the need for an organisation to promote and empower women was so apparent that over 450 people had signed up as VWL members, and the group received the backing of eight major law firms, Shell and the Law Institute of Victoria.
As VWL celebrates its 20th birthday this week, the 700-member-strong organisation is reflecting on the achievements of its forbears with a commemorative edition of the VWL newsletter Portia.
For the group's incumbent leader, VWL convenor Stephanie Milione, the path paved by passionate and committed female lawyers such as Ms Frost is nothing short of inspirational. She hopes that the birthday edition of Portia conveys this sentiment.
"This edition reflects on VWL's past achievements as the peak body for Victorian women lawyers and looks to our continued efforts to assist female lawyers to achieve a satisfying, successful professional life and to support women's legal and human rights," Ms Milione said.
This has been a big year for Ms Milione, who, together with the VWL committee, has delivered almost 40 different projects relating to equal pay, the incarceration of Indigenous women, harassment and gender discrimination.
Earlier this year, she also made a submission advocating for the introduction of a criminal offence for 'revenge porn' to a Victorian Senate committee.
"Following our submission on 'revenge porn', VWL representatives Amy Johnstone, Sophie Brown and myself gave evidence to the Senate committee. This year our law reform and justice committees [also] made submissions to the Senate inquiries on the Fair Work Amendment (Gender Pay Gap) Bill, as well as the Victorian Gender Equality Strategy," Ms Milione said.
"We continue to contribute to public discourse on law reform and policy," she said.
VWL patron and Victorian Supreme Court Chief Justice Marilyn Warren AC will give a talk this week celebrating the two decades of headway the group has made for the profession and for society at large.
The following week, Melbourne will play host to the 2016 Lawyers Weekly Women in Law Awards. For more information about the 27 October event, see here.