Why firms will forever fail to be full-service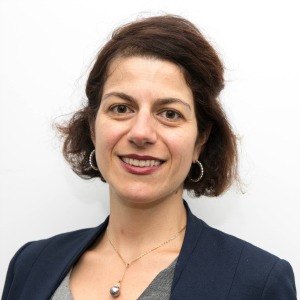 While law firms may be able to offer the full suite of legal services, they will never be able to fully service all of their clients' needs, according to a PwC partner.
Speaking on a recent episode of The Lawyers Weekly Show, PwC legal partner Natalie Kurdian (pictured) chatted about the difference between traditional law firms and the services offered by the big four accounting firms following their expansion into other areas of work.
"I'd say [law firms] definitely have full service in terms of the legal aspects," Ms Kurdian said.
"But if I look at the full service that we can provide as a firm compared to the full service that a traditional law firm can provide, it really makes a bit of a mockery of their ability to say, 'We're a full-service firm', because yes they are when it relates to legal, but that's where it stops."
PwC, on the other hand, has many facets to its business, with the different sections able to work together and service all of their clients' legal and non-legal needs, according to Ms Kurdian.
"Some people think of PwC as an accounting firm, and it was traditionally an accounting firm, but that description is no longer correct. I'd say a better description of PwC is more of an advisory consultancy firm," she said.
"If I think of one of the most global firms, one of the most integrated networks, PwC would dwarf any law firm. We're in 157 jurisdictions, and for legal stand alone, we're in 87 of those 157. We're not small by any stretch of the imagination."
Ms Kurdian believes that expanding into other areas of work is what helps keep firms afloat in times of rapid change.
"One of the troubles and concerns that probably a lot of key management at law firms stay awake at night thinking about is, 'We're a mature business, we're trying to encourage and attract and maintain talent, but if we're shrinking our partnership and we're shrinking our profits, how do we continue to attract the [best of the next] generation and keep them?'," she said.
"It's hard to do. There's no easy answer to that without branching into new lines of business."
That is what the accountancy firms have been able to do, according to Ms Kurdian: break into adjacent areas of business to continue to thrive and grow.
"The traditional law firm model is more of a mature business, whereas PwC, KPMG and the other different consultancy firms are more of a growth firm," she said.
"They're more entrepreneurial. They're more willing to embrace technology, innovation. We have a huge forensics and cyber security practice. We have a part of our firm which is dedicated to innovation and AI and how we can employ tools, from a legal perspective, to assist our clients with maximising efficiencies."
Being a full-service firm that offers consultancy around technology, Ms Kurdian said PwC is at the forefront of change.
"We're in this position where we actually get to benefit from our own in-house team in allowing us to educate ourselves and our own clients about how we can embrace technology to bring about a better product, a more integrated product that brings in the other businesses," she said.
"It's not just a legal innovation product. It's maybe a legal tax consultancy job, and everything is digitally innovated and applied and seamless."
Looking to the future, Ms Kurdian said, "Absolutely law firms will still continue to exist."
However, with so many NewLaw entrants coming to the market and the accounting firms continuing to take a bigger piece of the pie, Ms Kurdian said firms must constantly improve to remain relevant.
"What will happen is those that are slow to take up technology or innovation and alternative means of pricing a project and delivering a legal service will effectively self-select themselves out of market share, such that the NewLaw firm entrants, including ourselves, will be able to embrace a larger proportion," she said.
"There is going to be a landscape where you will have your law firms and you will have your NewLaw models, and then you'll have the consultancy advisory firms."