Brisbane firm sounds alarm on impending Faulkner book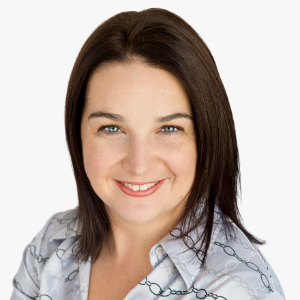 A family law firm has issued a warning to couples in custody disputes in response to Sally Faulkner's impending book release, detailing the child-snatching saga in Lebanon earlier this year.
Hetherington Legal said the Christmas release of Ms Faulkner's book All for my Children could come under family law legislation, which has a section making it illegal to identify children in custody issues.
Jennifer Hetherington, family law specialist at Hetherington Legal, said the book could send the wrong message to couples in custody disputes and has the potential to do more harm than good.
"If you go on social media and tell the world about your fight with your ex over the kids, and identify them, it could rebound badly on you in the Family Court," she said.
"Ms Faulkner has a public profile because of the Lebanon fiasco in April, but the Family Law Act applies to anyone in custody proceedings before the court."
Ms Hetherington noted that Section 121 of the Family Law Act is clear in its ban on identifying parties involved in matters before the Family Court, and the penalty for breaching it can be up to a year's imprisonment.
Ms Hetherington pointed to the example of a media organisation that was once fined $120,000 for breaching the act in its coverage of the 'Italian girls' custody dispute in 2012, when four sisters were forcibly removed from Australia and returned to the custody of their father in Italy. The hefty fine was for illegally identifying a family involved in a court custody battle.
"The organisation published the names and photos of a mother and her children involved in a Family Court dispute," Ms Hetherington said.
"The Family Law Act clearly states that anyone, including the media, is prohibited from publishing details of court proceedings if they identify parties involved in Family Court proceedings."
Ms Hetherington said the same rules would likely apply to Ms Faulkner's custody war with her ex-husband, which resulted in Channel Nine funding a "recovery operation" of her children in Lebanon.
"To me, as a family lawyer, there are warning alarms going off everywhere with this idea, especially as media reports show the children's faces are plastered over the book's cover," she said.
"What especially concerns me is how it may influence other people who may assume it's then OK to air their custody disputes online on custody forums and social media like Facebook."
Ms Hetherington said taking this approach in a custody dispute has the potential to backfire.
"Don't use social media, because everything you post is there for all time and it can be seen and gathered as evidence against your case," she said.
"A separation process is traumatic, so the important thing is to maintain your integrity. If you go to social media with claims and accusations, the court may feel it undermines your integrity," she said.
"Regard anything you say about your ex-partner as potentially ending up in front of the judge. This warning also extends to emails, text messages and any other form of modern communications system."