Tech to push tomorrow's lawyers into the 'background'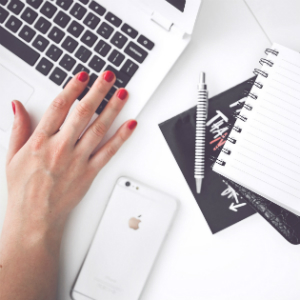 According to the executive dean of Bond University's law school, the future is bright for the next generation of lawyers; however, they must be prepared to deliver legal services from behind the scenes.
It is difficult to predict in which direction the winds of change will blow. In the legal profession, the tricky task of forecasting the future falls first to the law schools, which now number about 40 nationwide.
Speaking to Lawyers Weekly, Professor Nick James from Bond University said that future-ready law grads need to be aware of the different kinds of legal roles that will be on offer. In particular, the executive dean of law expects that in the future lawyers will be hired to provide "background" legal services from behind digital platforms.
"There will still be lawyers involved but they'll be more in the background," Professor James said.
"My view is that the technology that is becoming available in terms of providing legal services to large numbers of people will see many legal graduates move into the background of the legal services industry.
"Members of the public will have access to [more affordable] legal services that they've never had access to before and those legal services will be mediated by technology, such as websites and apps," he said.
Law schools entrusted with teaching the next generation of Australian practitioners need to have some sense of what a "modern legal professional" will look like. In the view of Professor James, there is no question that future-ready lawyers are expected to have a certain standard of digital literacy. Bond University has begun to address this need by offering coding electives to its law students.
"The really exciting, interesting stuff is around digital literacy – realising that many, many of our graduates are going to be engaging closely with new technologies, it is our responsibility to make sure that they are ready for that," Professor James said.
"We're starting to recognise now the importance of teaching students how to code, although we're probably still a few years away from making it a compulsory part of the curriculum. And we've found out that thinking like a lawyer and thinking like a coder are actually really similar," he said.
From the time of enrolment, it is impossible to know which law students will ultimately go on to practise. However, according to Professor James, several factors can help to put graduates in good stead regardless of their final vocation.
Part of equipping students to compete in the tough jobs market is making sure that they are able to survive and thrive. Professor James suggested that by combining self-care and resilience techniques with entrepreneurial skills, graduates can learn how to adapt their approach to landing a job in law or another profession.  
"The uncertainty and massive workload that graduates are faced with is a conversation we've been having within law schools for a few years now. Wherever the students end up, we want to ensure that they are taught the self-care skills about resilience and wellness," Professor James said.
To fulfil its aim of providing students with a quality legal education, Bond University's law school recently announced a formal cap on annual student enrolments for its LLB program. From 2017, the law school will accept no more than 180 students each year.
A formal cap on enrolment numbers for the JD program is currently being considered.