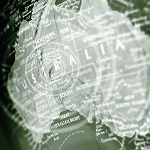 Australia's strong, independent judiciary makes it a suitable jurisdiction for international arbitration, despite a minor drawback, according to two prominent Hong Kong legal professionals.
At the Hong Kong International Arbitration Week 2016 last week, the Hong Kong Secretary for Justice Rimsky Yuen SC spoke with Lawyers Weekly about Hong Kong's success in growing its presence as a seat for international arbitration.
When asked whether Australia would be able to follow in Hong Kong's footsteps, Mr Yuen responded positively.
"I think Australia definitely has very, very good strength to develop dispute resolution," Mr Yuen said.
"Like Hong Kong, it has common law and a good judiciary. No one would doubt about the independence of the judiciary of Australia."
The chair of the Hong Kong International Arbitration Center Teresa Cheng also discussed with Lawyers Weekly what makes a jurisdiction suitable to become a successful arbitration seat.
Ms Cheng said the key requirement is neutrality, and not just in the sense of being a different country to the two parties' countries.
"To me, when people talk about neutrality they talk about three things," she said.
"One is the neutrality of the arbitral tribunal. In other words, when I go to arbitrate in country A, I would not always end up with all three arbitrators being from country A and I would not always end up with a chair from country A. So that is the neutrality of the tribunal."
The second aspect of neutrality, according to Ms Cheng, is the neutrality of the rules and laws in place.
"The importance of the up-to-date laws is to allow people to use the arbitral tribunal as best they can, so that you do not need to go to court as much," she said.
"The other thing with the rules and the laws is that the transparency and certainty of the application of that has [to be] maintained."
The final aspect of neutrality is in relation to the judiciary.
"The last, but also most important, factor of neutrality is the judiciary, because after all if something happens to go wrong, whether you want to set aside or you want to challenge something, you go to the court of the seat," she said.
"So when it comes to neutrality it's not merely that I go to a third country. One has to look at these factors."
While Australia does meet these requirements, Mr Yuen said there is one factor that he personally feels may hold Australia back.
"I have to say this is purely my personal opinion, but I think the only drawback suffered by Australia is the distance," he said.
"Otherwise time difference is not significant, and people there are very nice."