Turnbull's asylum seeker ban 'adds another layer of cruelty', says legal body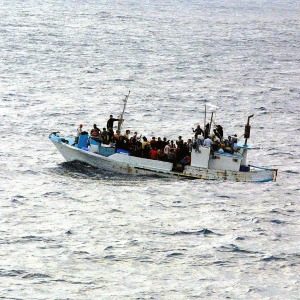 The Australian Lawyers Alliance has criticised the Turnbull government's proposal to ban any person who arrives by boat in Australian territory from exercising their right to claim asylum.
ALA spokesperson Greg Barns said that discriminating against a person on the basis of their means of transport has "added yet another layer of cruelty to Australian immigration law" and represents a "further blow to Australia's intentional reputation on human rights".
"Nowhere else in the world is the fact that desperate people seeking protection from torture and persecution by boarding a boat as opposed to a plane used as a basis to deny them protection," Mr Barns said.
"The abject failure of the ALP and Coalition to assist in establishing a regional framework for the timely processing of asylum claims means people-smuggling is the only means available to desperate people.
"So having created the market for people smugglers Canberra now wants to punish those who have no choice but to use them."
Mr Barns said that the proposed asylum seeker ban is likely to be scrutinised critically by the High Court and could be ruled unconstitutional.
"If the Turnbull government has its law passed the High Court may declare it unconstitutional," he said.
"The court has made it clear the government has international obligations and that it is not above the law when it comes to people's rights.
"To ban a person simply on the basis of mode of transport might be a step too far."