National firm posts robust jump in revenue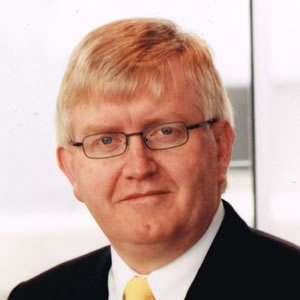 An Australian firm has released its annual report, revealing significant boosts in revenue, senior hires, promotions and pro bono work completed.
According to MinterEllison's annual report for the 2015-16 financial year, the top-tier firm has recorded revenue of $456 million, up from $428 million in FY2014-15.
Over the course of the year, the firm completed $42 billion of infrastructure projects.
MinterEllison reported a record number of seniors hires and promotions, including 23 new partners, 40 special counsel and 61 senior associates.
The firm also contributed 30,000 pro bono hours, with a commercial value of over $10 million.
Commenting on the results, MinterEllison chief executive Tony Harrington AM (pictured) said the firm's robust performance was evidenced by strong revenue growth, the largest intake of new partners in more than two decades, strengthened client relationships, a focus on innovation and an enviable pipeline of mandates for domestic and offshore clients.
In particular, Mr Harrington said the impressive contribution by everyone across the firm's network provided the foundation for the successful year.
"Put simply, we're thinking beyond the law. As clients look for better solutions to their problems, we are developing new service offerings that allow us to work with clients in non-traditional ways and that deliver fully integrated solutions, and we're embedding this approach into our firm's DNA," he said.
"It's about creating a context and framework where innovation can happen. I have no doubt the firm that partners with its clients to truly innovate and deliver value will distinctively lead the market.
"We have a clear goal: to be our clients' best partner by putting our clients at the centre of everything we do."