Legal partnership to boost east and west-side start-ups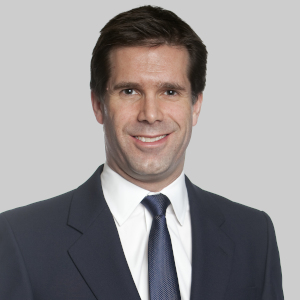 An international law firm has paired up with KPMG to provide a "legal leg-up" to energy and natural resources start-ups in Brisbane and Perth.
Allens has announced it has joined forces with KPMG as legal partner to the group's Energise 2.0 accelerator program.
Designed to boost innovation in the energy and natural resources industries, Energise 2.0 is the second iteration of the largest sector-specific accelerator in the southern hemisphere, according to Allens.
Allen's role as legal partner will give participants of Energise 2.0 access to the expertise of the firm's own start-up practice, Allens Accelerate, and the firm's energy, resources and infrastructure team.
"We have already seen the potential to drive real benefit for start-ups and high-growth companies by partnering with corporates and other service providers in the innovation space through our foundation membership of fintech hub Stone and Chalk in Sydney, of which KPMG is also a foundation member," said Gavin Smith, partner and co-head of Allens Accelerate (pictured).
This sentiment was echoed by Valeska Bloch, managing associate and co-head of Allens Accelerate.
"Thanks to our experience with Allens Accelerate, our first-to-market practice for start-ups and high-growth companies, we also know that there is huge demand for high-quality legal advice tailored to start-ups," she said.
"We are delighted to be working with KPMG and Energise 2.0's start-ups and corporate partners to support the next generation of disruption in energy and natural resources."
The Energise 2.0 partnership between Allens and KPMG will foster collaboration and co-creation between start-ups and top-tier energy and natural resources corporates through a 12-week program focused on improving cost and productivity, as well as social, environmental and safety performance.
"By introducing new ideas and perspectives on energy and natural resources, start-ups have the potential to make real, transformative changes to the sector, which we can already see taking shape here in Perth," said partner Andrew Pascoe, who leads Allens' innovation stream in Perth.
"We're looking forward to working with the participants in Energise 2.0 as they kick-start their big ideas, making sure their legal foundations are as strong as possible to support their future growth."