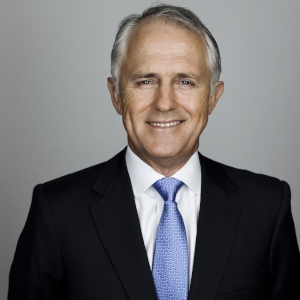 The heads of eight Australian peak legal bodies have called on the Prime Minister to return funding to the legal assistance sector.
All of the state and territory law society presidents, who represent more than 60,000 practising solicitors across the country, have penned an open letter to Prime Minister Malcolm Turnbull urging him to reverse cuts to legal aid.
The Law Society of South Australia president David Caruso said the cuts ensure that the national legal assistance sector, which includes Legal Aid, Indigenous legal services and community legal centres, will face a funding cut of 30 per cent, equivalent to around $35 million, from July next year.
"At a time when the appalling rate of Indigenous incarceration is in the national spotlight and the subject of national inquiry, domestic violence is endemic and legal assistance beyond the reach of so many Australians, it is beyond the pale that these vital services are being weakened," Mr Caruso said.
"Adequate legal assistance services are critical in ensuring fairness and efficiency in our court system and essential to providing access to justice for the most financially disadvantaged in our communities."
This sentiment was echoed by Law Society Northern Territory president Tass Liveris, who noted that funding cuts by successive governments have had a huge impact on the ability of the legal assistance sector to support those who are in the greatest need.
"Last year alone, community legal centres across Australia turned away 160,000 people due to reductions in capacity and staff numbers to deal with requests for assistance," he said.
Law Society of Tasmania president Rohan Foon said the signatories to the letter also noted that huge cuts to legal assistance services are taking place at a time when there is a "growing justice gap impacting the most vulnerable in our communities".
"The disadvantaged in Australia, particularly Indigenous peoples, are the worst affected group experiencing unmet legal need," he said.
"Community legal centres, in particular, have a strong connection to their local communities, which enables them to formulate targeted responses to emerging community needs, such as domestic violence.
"They also have a historical role in addressing gaps in legal need, which means they have specialisations in areas of law otherwise unavailable."
The signatories are calling on the government to commit to properly funding legal assistance in the 2017 federal budget, so that they can continue to improve outcomes for individuals and local communities through their reform and advocacy work.