Aviation a prime spot for legal professionals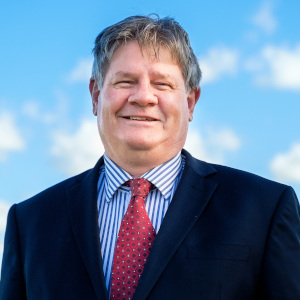 Tomorrow's lawyers and those looking for a sea change might want to consider breaking into aviation law, according to an established legal professional.
Speaking to Lawyers Weekly, Stacks Law Firm aviation lawyer John Glynn said the regulation debate surrounding the aviation space, particularly in regard to the use of drones, is creating more work for current and aspiring legal professionals.
Mr Glynn, who is also a pilot, pointed to recent debate between the Civil Aviation Safety Authority (CASA) and Senator Nick Xenophon.
"CASA, who is the regulatory body, have decided to regulate all drones because they are technically an aircraft. There was a lot of push-back because that covered people who had little, tiny drones and it meant they needed to have a licence and an operator's certificate to fly them," Mr Glynn said.
"So CASA in September said 'We're going to change that and exclude anything under two kilograms', so those holding drones under that weight distribution don't need a license.
"Nick Xenophon in the Senate, who seems to have a real problem with CASA, proposed to put forward a disallowance motion about that, which would mean we'd go back to what it was before and every drone would have to be licensed."
On top of this, Mr Glynn said the current legislation imposed by CASA means that drones are restricted from flying within 5.5 kilometres of a towered aerodrome and are limited to an altitude of 400 feet.
"There are a lot of people out there that are saying they're dangerous, and they can be. You saw what happened with Sully [pilot Chesley Sullenberger] when he flew into a flock of birds and lost both engines. Two-kilogram drones probably wouldn't take out a fixed-wing aircraft but could do a lot of damage. It could, however, take out a small aircraft out, and more particularly helicopters," he said.
"One of the problems with the restrictions [about drones] not being able to fly within 5.5 kilometres of a towered aerodrome is that there's not many towered aerodromes in Australia. You have your major capital city airports, and some regional airports, for example Tamworth, have a tower, but all other airports don't have that.
"[Furthermore] while the drones are limited to 400 feet and must remain in sight, some [drones] aren't very big. If you put a drone 400 feet in the air you'll have trouble seeing it, so that's going to be a problem. There's also all the other privacy concerns and so on."
Mr Glynn said while he has some opinions on how the current legislation regarding drones should pan out, either way will mean more work for legal professionals in this practice area, as the space is developing so rapidly.
"It would create more work for us ... if CASA start charging people for operating in breach of the regulations. There are provisions for criminal proceedings to be taken against people for breaching civil aviation safety regulations, and it could come within the Civil Aviation Act for dangerous or reckless flying because drones are an aircraft under the Civil Aviation Act," he said.
"There's also potential for legal proceedings to arise from an accident caused by a drone. One of the big problems is how do you prove whose drone it was? So it may lead to a lot more insurance-type claims, and also from the point of view of advising people who want to set businesses up, particularly in rural areas where they're doing all their work on farms [and want to use drones]."
Overall, Mr Glynn said the consistent development of the aviation space will offer legal professionals plenty of work in years to come.
"It's the old saying 'If you can't ban it, you regulate it', so there's a lot more rules ahead. There's a tremendous amount of regulation in aviation and a lot of pilots say to me 'We need a lawyer in the right-hand seat'," he said.
"The reason is because it's so regulated they, particularly Qantas, have a number of lawyers. They spend their time trying to keep the areas of the regulations under control and there's more and more coming out every day. So there's a lot of potential for opportunities there."
However, Mr Glynn noted that those who are looking to operate in this space need to do their research first.
"Everything in aviation consists of acronyms and it's a matter of understanding what pilots and engineers are talking about, otherwise you'll sit there and think 'What the hell are they saying?'. They talk in shorthand and it's important to understand their language so that you can talk to them," he said.
"Aviation law is not really a unique area on its own. It involves all types of general law but you've just got to apply it to aviation-specific requirements. Aviation covers everything from contracts to criminal and regulatory to insurance claims and disputes between people."