Counting the so-called 'glut' of law grads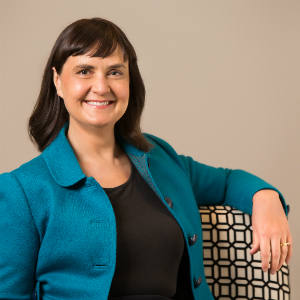 The Council of Australian Law Deans has settled on a final figure for the number of law students that graduated in the 2015 calendar year.
Just over 7,500 university students handed a testamur last year were eligible for admission to practise law in Australia. This cohort comprised graduates who fulfilled the requirements of either an LLB or a juris doctor.
Putting an accurate figure in the public domain had become a priority for the Council of Australian Law Deans (CALD), looking to respond to what its members considered an overblown estimation of graduate numbers.
The group conducted a survey of all Australian law schools to settle on a precise number of 7,583 would-be lawyers who passed through university gates in 2015. This is the first time such information has been aggregated from all Australian law schools.
Speaking to Lawyers Weekly, CALD chair and Melbourne University law dean Professor Carolyn Evans (pictured) said the data previously available was unreliable and unclear. She said this was due in part to the varied approaches to collecting graduate data between different states and territories.
"Law schools are really the only accurate source for this kind of data, but it has never been collected before. We decided that it was time to set the record straight," Professor Evans said.
The dean of the Melbourne University law school suspects that a number of factors contributed to the regularly reported, mythical figure of 17,000 law graduates, with multiple data entry points and confusing government data partly to blame.
She suggested that the exaggerated number, which was more than double the actual group size, could have been the product of counting law students who are enrolled in PLT studies twice, as well as the inclusion of those studying master's degrees.
"Obviously master's students are normally existing practitioners who are brushing their skills up. They're not really contributing to a 'glut of graduates'," Professor Evans said.
The CALD is especially concerned about quelling the popular belief that there is an oversupply of law graduates. The group hopes that by providing a definite number, the hysteria around a legal market flooded with thousands of law grads will cease to dominate headlines.
While acknowledging that today's graduates face one of toughest job markets in history, Professor Evans stressed that this is a reality students in every discipline are contending with. She went on to add that despite the competitive climate, graduates in law do better than most in finding a first job out of university.
"A law degree remains a very good option. However, we need to stop comparing the prospects of law graduates today [with] those from 20 years ago. Today's law students don't get to graduate in 1970; they have to make their choices now, as opposed to other degrees or other work options," Professor Evans said.
"What we do know is that law graduates are employed, and at a higher rate on average than most graduates," she said.
One reason that the supposed graduate glut touches a nerve among new law graduates might be because opportunities to pursue traditional legal paths are fewer. This has certainly been an industry trend since the GFC.
Professor Evans, who has been a law dean for six years now, said law schools are more focused than ever on equipping students with everything they need to be resilient in this climate. She believes that new economic pressures and technological and social changes will be inevitable features of the next few decades.
Professor Evans went on to advise the next cohort of young lawyers to leverage their flexibility.
"Understand that it might take you a little longer to find your first job. It may not be your dream job but you'll be building your career over many decades.
"Have faith that the law degree has actually given you a good range of flexible skills that is valuable in a lot of contexts and many careers," she said.