Legal professionals told to turn off auto-pilot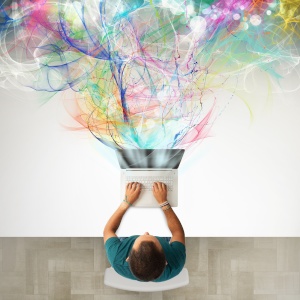 Legal professionals, both new-to-industry and established, have been encouraged to step away from "habitual thinking", with one expert saying this is the biggest barrier to innovation.
Speaking at Lawyers Weekly's recent Future Forum, the host of ABC TV's The New Inventors James O'Loghlin said while legal professionals are often advised to think innovatively, they can struggle due to their inability to break routine.
"The biggest barrier to innovation isn't technological or economical, it's psychological: something I like to call habitual thinking," Mr O'Loghlin said.
"You know when you start working somewhere new and the first week you drive a different way to work every week? You go one way on Monday but there's a traffic jam, so you go another way the next day but there are too many traffic lights, so then on Wednesday you go a different way again, and then after about five days you find the quickest way to get to work and you drive that way to work every single day for the next 28 years.
"You don't wake up thinking, 'I'm going to have a shower first; maybe I'll have breakfast first'. You just get up and go into auto-pilot. A lot of our work days are like that too and that's not wrong. Systems, processes, best practice make sense; they're efficient and effective.
"My point is this: if we don't find ways of stepping back and breaking out of habitual thinking and seeing everything we do with fresh eyes, then we don't see the cold water we waste every time we turn on the hot tap. In a way, we over-prioritise the status quo and we find ourselves doing things the way we do them, not because we've decided that's the best way, but simply because that's the way we've always done them."
Mr O'Loghlin said a key way legal professionals can step away from habitual thinking and into innovative thinking is to "question everything".
"We all make assumptions. Every time you go through a green light, you're assuming that the light facing the other way is red, you're assuming the drivers coming the other way will see that red light, you're assuming they know what it means and you're assuming that they'll obey that red signal and stop," he said.
"What assumptions are you making about your business and about the lawyer-client relationship? What assumptions are you making about your clients and your competitors? Try and identify what they are and then challenge each one. Are you sure they're all valid? Will they be valid in May 2017?
"We make millions of assumptions a day and they often sit beneath what we do and we don't really identify them. If you can identify the assumptions that you're making and question them on a regular basis, it can help you ensure that what you're doing is relevant."
The Lawyers Weekly Future Forum was held in Sydney on 9 November and in Melbourne on 11 November.
To learn more about the event, click here.