Trends to be aware of in 2017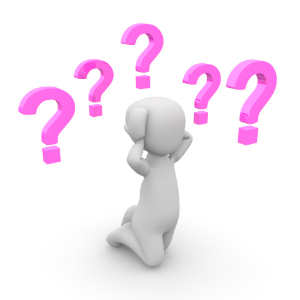 With the new year looming, a recruitment agency has released a report detailing the trends it expects to play out in Australian businesses, including law firms, in 2017.
According to a new report by Hays, Recruitment trends for 2017: Your world of work questions answered, "blended" workforces will become common in the year ahead.
"2016's rapid rise in the use of temporary and contract assignments will see headcount flexibility become the norm," the report said.
"Employers will factor such assignments into their workforce planning."
Evidence of this starting to play out in the legal profession includes Allens' "multidisciplinary approach", which it ramped up this year.
Speaking to Lawyers Weekly last month, Allens partner Anna Collyer said the firm has "developed a team of experts that now comprises more than 70 technology, pricing and legal project management professionals, including 12 with a rare hybrid of legal and technology qualifications".
"This team, now under our a+ banner, works closely with our lawyers, and in many cases directly with our clients, to develop bespoke, integrated solutions for our clients," she added.
Another trend highlighted in the Hays report was the use of more "super temps".
"In 2017, the use of super temps, or highly skilled professionals who work on assignment in an interim executive or senior role, will become more widespread," the report explained.
Interestingly, earlier this month Victoria-headquartered firm Kalus Kenny Intelex announced it had appointed three new partners to work on a part-time basis.
"We vigorously promote and support flexible responses to the needs and challenges of our staff, recognising the other important parts of their lives," said managing partner Sven Burchartz.
"Each of the new appointees are mothers, work part-time and work flexibly without any impact on the service they deliver to our clients and the mentoring and leadership roles they have within our firm."
Millennials driving flexibility is another trend Hays believes will ramp up in the new year.
"Millennials' work-life balance expectations will increase, and active-desking and work from home options will be utilised more often," the report said.
"Those working within a set workplace will expect greater flexibility around their hours."
This was touched on in October this year by Workplace Gender Equality Agency director Libby Lyons, who said junior lawyers in particular are craving flexible work hours.
According to Ms Lyons, the greatest challenge facing law firms, as in all professional services industries, is overcoming social norms about what an effective employee looks like. Companies across the board must consider turning the emphasis away from the hours an employee clocks to the outcomes they deliver, she said.
"While many law firms may have excellent policies when it comes to flexibility, they need to ensure that they are giving their employees real permission to use them. And that the work that they're giving them is commensurate with their skills and experience – not the number of days they're sitting at their desk," she said.