'True' AI machine unveiled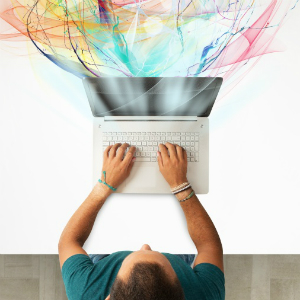 An Australian firm has announced the launch of an artificial intelligence machine, which it says empowers users to work faster and smarter.
Australian tax law practice Cartland Law has released Ailira (Artifically Intelligent Legal Information Research Assistant) – an AI software platform that "expedites tax practitioners' ability to research and apply Australian tax law".
Ailira works by automating legal research on behalf of the user.
The software was ably demonstrated in a case study conducted by tax lawyer and creator Adrian Cartland.
For the case study, Mr Cartland invited a speech pathology student with no experience in the tax industry to undertake a university tax exam. By using Ailira, the student was able to understand certain tax legislation concepts and achieve a confident exam pass of 73 per cent.
Mr Cartland said this case study demonstrates how efficient Ailira can make work for legal tax advisers.
He explained that researching tax law to obtain and apply information relevant to a client's situation is an everyday part of a tax professional's day and can be very time-consuming.
"The beauty of Ailira is its ability to interpret natural language questions and the user's information requirements far beyond just searching for key words," Mr Cartland said.
"Ailira is an authentic and functional artificial intelligence that helps tax practitioners find exactly what they are looking for in a matter of seconds."
Mr Cartland noted that the technology behind Ailira provides it with the intuition to understand the "true" nature of a question.
"By way of example, a question such as: 'If a not-for-profit provides a bottle of wine to a volunteer, is the gift subject to Fringe Benefits Tax?" would see Ailira respond with a simple and effective answer in plain English, in this instance: 'Not-for-profit organisations are not responsible for pay as you go (PAYG) and Fringe Benefits Tax on payments they make, or benefits they provide, to volunteers'," he said.
Mr Cartland added that Ailira's value is very tangible to tax practices.
"Research is usually the domain of the junior practitioners in most practices. Ailira saves them from having to wade through countless volumes of legislation, supporting material, rulings and determinations to find the information they are looking for," Mr Cartland said.
"This frees up time that can be applied to other work, ultimately making the practice more profitable. Ailira can enable a student with zero knowledge of tax law to pass a university exam, so its easy to see what a useful resource she'd be for junior tax practitioners."
Ailira's potential to add tangible value to businesses has garnered the attention of several top-tier professional services companies, according to Mr Cartland.
"We are in talks with several local and global firms that have tax research requirements, but also with other firms that are looking to adapt the artificial intelligence to their specific needs," he said.
"The technology behind Ailira can be applied to other industries. 'She' can be taught to search for meaningful answers in just about any corpus of information."