Exclusive: KWM Australia breaks silence on Europe arm's collapse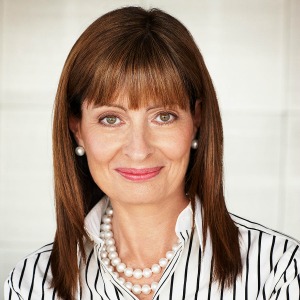 The chief executive partner of King & Wood Mallesons Australia has revealed to Lawyers Weekly what ultimately let down the firm's Europe arm, and why Australia's business remains robust in the aftermath of the debacle.
Late last year, administrators were called in to oversee the dissolution of KWM Europe after a recapitalisation program failed to garner support from the regional business' partners. In November, KWM partners in Europe voted down a final recapitalisation bid that proposed a £14 million ($23.8 million) contribution for one year.
Under KWM's global verein model member finances remain separate, while its various global offices are unified by one brand. It is a structure that ensures the global powerhouse's Australian and Chinese arms are largely protected from the financial fallout that has now beleaguered their European counterparts.
Speaking to Lawyers Weekly, KWM Australia chief executive partner Sue Kench shed some light on both the reaction from the rest of the firm's global network in terms of the Europe arm's collapse and what makes its Australian arm well positioned for growth and further success.
"The European partners ultimately didn't decide to put in further capital that was needed to fund their business for whatever reason. Putting in that capital was necessary for running the business but importantly, it's also a way of those local partners showing their commitment to their business," Ms Kench said.
"The reaction here was one of incredible disappointment. I can't say it more strongly than that really. There was also an element of shock and it certainly reverberated through the business.
"When you reflect on our business here and the China business as well, they're businesses that are well run and well capitalised. We've got strong financial management here and broader management as well, and partners here understand what the running of the partnership is and the commitments that are required, so when you contrast the differences, there was a lot of disappointment and shock about that."
Ms Kench noted that the Europe business was more than capable of success in multiple practice areas but did not display the commitment needed to achieve this success, which is what ultimately let it down.
"They, or people, could say 'They weren't strong in X' or 'They weren't strong in Y', but what fundamentally let them down is that they weren't prepared to commit to a business and take it where it needed to go," she said.
"The problem wasn't that they weren't committed to any particular practice areas, the problem was that they weren't committed full-stop.
"You need to be committed, you need to get money into the business to provide working capital to keep it going, but then you need more money in the business to say 'Alright, well, here's an area we do, let's think about investing in here'."
Ms Kench said that in the lead-up to and the time since KWM Europe's dissolution, the firm's Australian arm has effectively responded to any concerns raised by secondees in Europe and those completing secondments here.
"Right from the start we were speaking to both the people from Europe who were on secondment here, saying 'Don't worry, we'll look after you'. We're also talking to our secondees, because that's in some ways worse – those from here who were over there – and managing the distress," she explained.
"There was and still is continual, very open dialogue with both groups. In terms of the European employees who are here, we've made offers to all of them. If they want employment here they can have it, and I suspect most of them would take it up, so we're looking after them."
Furthermore, Ms Kench said KWM Australia has managed any concerns from local clients who have heard about the fiasco in the Europe office.
"Clients at one end of the bookshelf say 'I know you guys are good, I've got great relationships with you so it doesn't bother me at all'. On the other end, clients are saying 'Tell me, does this impact me?'. But really, our clients know us and knew us incredibly well before this happened, and so it's not really been a big thing.
"[For those that are concerned] once we go back and say 'The Australian business is separate, it's strong and it's growing and we've got such a terrific book of transactions', and then of course when they see the Chambers results, it doesn't really affect us.
"Our client relationship partners are in constant engagement with our clients very proactively. You can't just stand back and assume everything will be alright; you need to delve into it. There's no one-size-fits-all message, it's very much around who the client is, what are their concerns, do they have any concerns, and then address them by continuing discussions."
Looking ahead, Ms Kench shared some of the plans the KWM Australia business has to ensure it remains robust and on track for further success.
"We've been very deliberate about what we do with our clients and how we treat, engage and empower our people here. There will be no changes to that because those two things are what our business is all about. As soon as you take your eye off that, you've not got your eye on the business, so if anything, we're going to double down and do more in relation to those things," she said.
"Times of crisis are not times to withdraw and not be talking to people. As part of that, I do regular briefings. I come out at the start of every calendar year and I go around to all of the offices and brief all of our people. I take questions and we have very open forums.
"People will have questions, so that gives me an opportunity to answer them because [what's happened is] an unsettling thing, but now is not the time to pull back, now's the time to respond to it and explain what we're trying to do here is have a very strong, very robust business which has got good growth. In addition to doing great work, people want to know that they're safe and they're secure and that there are opportunities for them, and there absolutely are in this business."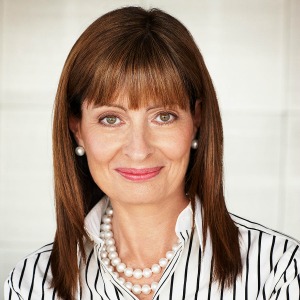 Pictured: KWM Australia chief executive partner Sue Kench.