Government urged to end silence on death penalty report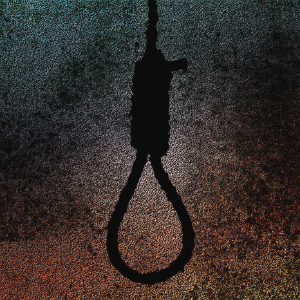 The time has come for the federal government to follow through on recommendations made in 2016 by a major parliamentary report on the death penalty, the Law Council of Australia has said.
The Law Council of Australia (LCA) has used the 50th anniversary of the last execution to take place in Australia to press the government to respond to recommendations on the death penalty published in a major parliamentary report in May last year.
At the time of its publication, the report A world without the death penalty received support from both sides of government.
LCA president Fiona McLeod SC said Australia must continue to show leadership as an "outstanding advocate against the death penalty". She noted that six Australian nationals have been executed overseas since Australia's own abolition of the practice. Victorian Ronald Ryan was the last person to be hanged in Australia, on 3 February 1967.
"The Law Council will continue to strongly and consistently argue that no person, anywhere in the world, should ever be subjected to the death penalty," Ms McLeod said.
"This is irrespective of their nationality, personal characteristics, the nature of the crime of which they have been convicted, or the time and place of its alleged commission.
"The death penalty is a breach of the most fundamental human right: the right to life," she said.
Urging the government to finally respond to the report, the LCA underscored two key recommendations as key priorities: a new strategy for the global abolition of the death penalty and strengthened guidelines for the Australian Federal Police (AFP).
According to Ms McLeod, the Australian government has an important role to play in speaking out against capital punishment in the Asia-Pacific region and the world. Implementing a new strategy for the global abolition of the death penalty will "add structure and ballast to Australia's abolitionist position", she said.
The report recommends that Australia contributes to the development, funding and implementation of this new strategy for the abolition of the death penalty. With 56 nations around the world retaining capital punishment as a legal penalty, the proposed strategy would focus on the USA and countries in the Indo-Pacific.
"We urge [the government] to continue to take the lead and adopt the recommendations of the report, to ensure Australia has a consistent position in its international engagement," Ms McLeod said.
Ms McLeod made her appeal at a symposium hosted by the LCA at Monash University last week. The event discussed Australia's contribution to the abolition of the death penalty and featured special guest speakers including Special Envoy for Human Rights Philip Ruddock, shadow attorney-general Mark Dreyfus QC and Liberal MP Tim Wilson.