'National first' legal aid rolled out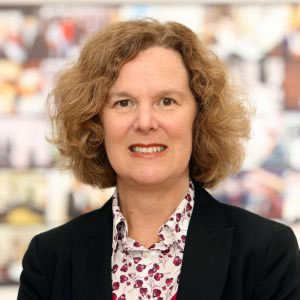 A new technological initiative has hit South Australia in an attempt to curb the state's demand for legal aid.
The Legal Services Commission of South Australia has responded to a record number of legal aid applications in 2016 by rolling out what it says is Australia's first online legal aid application for clients.
"We're going paperless in other key areas as well. Faced with rising postal costs, we have ended our snail mail deliveries to lawyers," Legal Services Commission of South Australia director Gabrielle Canny (pictured) said.
"SA has the best legal aid processing rate of any mainland Australian state, and this new online application form builds on that success. 93 per cent of SA legal aid applications are processed within five days of being received."
Ms Canny said that the new platform has been developed to be digitally accessible and understandable by everyday Australians.
"The new initiative is a smart form that responds to the information provided by the applicant and tailors the available options to suit their circumstances," Ms Canny added.
"We road-tested it to make the form as simple as possible – especially for disadvantaged groups which sometimes struggle with legal docs."
Ms Canny noted that the development of the new platform reinforces the argument that "lawyers must move from a paper-based environment to one that embraces technologies and initiatives which meet the needs of clients".
"Technological change can help speed up the wheels of justice, which sometimes move too slowly. Our new form has undergone extensive review by client user groups. Given the demands of legal documents, different groups were selected to ensure user testing was as thorough as possible - because we want the form to be as accessible as possible," she said.
"Naturally, South Australians will still be able to lodge a paper application form if they do not wish to apply online.
"This might seem like a modest digital step but it means a lot to many people, saving paper, postage and time."
This new development comes about after the Legal Services Commission of South Australia launched Legal Chat – a legal aid web chat service – just over a year ago.
"[Legal Chat] allows South Australians seeking legal information to have a real-time online conversation with our lawyers," Ms Canny said.
"That initiative attracted the attention of the American Bar Association when it examined the delivery of digital legal assistance."