'Purported' reports over access to medicinal cannabis called out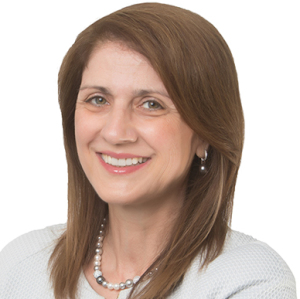 Despite reports that changes have been made to facilitate immediate access to imported medicinal cannabis, two Mills Oakley legal professionals have called out the recent government announcement as "another example of the spin doctors at their best".
In late February, there was a media frenzy over Health Minister Greg Hunt's announcement that selected companies will be permitted to apply to distribute cannabis oils and medications locally, establishing an immediate legal marijuana trade.
In response to the announcement, Mills Oakley partner Dr Teresa Nicoletti (pictured) and paralegal Helaena Short have issued an article on their firm's website highlighting that despite the government claiming otherwise, no material legislative changes have occurred which affect or, indeed, improve access to medicinal cannabis products to patients with clinical need.
Dr Nicoletti pointed to a Daily Telegraph article, published after Mr Hunt's comments, which suggested that terminally ill patients would immediately be given the access they require.
"This is simply not correct. The arrangement described in the Daily Telegraph enabling 'importers [to] source medicinal cannabis products from a reputable supplier overseas and store these in a safe, secure warehouse in Australia' (pending authorisation or approval to supply) is (and has always been) authorised under item 1 of Schedule 5A of the Therapeutic Goods Regulations 1990. However, in the case of cannabis, the act of importing a medicinal cannabis product, even if it is only for the purposes of interim storage until an authorisation or approval is granted, would be unlawful under the Customs (Prohibited Imports) Regulations 1956 without a licence and permit," she said.
"In any event, even if a licence and permit are granted, notwithstanding the announcement in the article, no real change has occurred which will facilitate access to medicinal cannabis products by patients in a way that is not already available. Although item 1(d) of Schedule 5A enables importation and storage of unapproved medicines 'until they are dispensed for a Category A patient', terminally ill patients (and all other patients) can access medicinal cannabis products by obtaining approval under Category B of the Special Access Scheme (SAS) or through an approved Authorised Prescriber.
"The exclusion of medicinal cannabis products from Category A of the SAS remains in place, and this is the only mechanism under the Therapeutic Goods Act and Regulations whereby terminally ill patients can access medicines 'immediately' without any approval."
Dr Nicoletti said claims that an "immediate legal marijuana trade" has been established are highly misleading.
"The ability to supply medicinal cannabis is still subject to the same red tape requiring, at the federal level, import licences and permits, Authorised Prescriber approvals or other authorisations in respect of the treating medical practitioners, and an extra layer of approval required at the state/territory level," she said.
Commenting further on the issue, Dr Nicoletti said terminally ill patients continue to be denied access to essential medicines despite positive developments in the medicinal cannabis framework in Australia.
"Indeed, progress over the last few months would suggest that access is being stifled, rather than enabled," she said.
"For example, in late 2016, the government unconditionally removed access to imported medicinal cannabis products under Category A of the SAS. Relevantly, Category A of the SAS permits the immediate supply of medicines to terminally ill patients or in life-threatening cases.
"As a result, these patients must now endure extensive approval waiting times to access medicinal cannabis or, alarmingly, resort to self-medication using illicitly-sourced products."
Dr Nicoletti said the absence of medicinal cannabis is set to continue to cause more harm to the Australian public. She noted she welcomes Greens senator Richard Di Natale's move to lodge a motion to disallow the exclusion of medicinal cannabis products from Category A of the SAS, suggesting it is a step in the right direction.
"In the absence of any medical cannabis activities having commenced in Australia, it is unacceptable to force patients to resort to alternative access mechanisms (including, possibly, illicit access) until an adequate domestic supply chain is established," she said.
"In this regard, we welcome the positive move by Senator Di Natale for the Greens to lodge a motion to disallow the exclusion of medicinal cannabis products from Category A of the SAS.
"We encourage the Senate to support this motion on 23 March 2017 to avoid any further disruption of these medicines to patients with demonstrated clinical need. If the motion succeeds, it will restore the ability for terminally ill patients to access imported medicinal cannabis products to relieve their immediate pain and suffering."