Industry-first symposium to tackle last-minute CPD scramble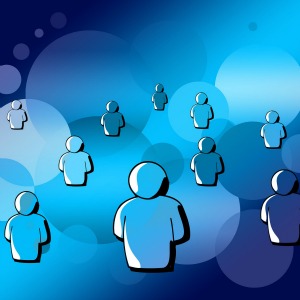 With only one day left for solicitors to complete their continued professional development, an industry-first symposium is offering access to over 160 online sessions to choose from.
The first ever CPD-LIVE Online Symposium is hosted by CPD for Me. It kicked off on 20 March, and will wrap up at 6pm tonight, offering legal professionals access to over 160 online CPD options.
Described as the first of its kind, the CPD-LIVE Online Symposium's expert presenters are made up of 23 men and 21 women barristers, accredited specialists and industry experts – all offering knowledge through an interactive online environment which can be made easily accessible to participants on any device from anywhere.
Those lawyers who have not obtained their 10 units as of yet are able to attend today's webinars from 8am, with the exclusive sessions available for $450 in total.
On top of the sessions, attendees are able to explore a virtual marketplace with 19 exhibitors, such as PEXA, BigHand, Ridge Films and InfoTrack, offering exclusive deals.
The virtual marketplace allows attendees to visit the exhibitors when they want, how they want and on any device, rather than only being able to visit trade stands in lunch or during breaks at the more traditional CPD offerings, according to a statement from CPD-LIVE.
As part of their offering, CPD-LIVE is also giving away over $3,000 prize giveaways to those attendees who register for free and visit each booth in the virtual marketplace and "collect unique passcodes in their swag bags", the group said.
CPD for Me publisher and founder of CPD-LIVE Paula Gilmour said that the need for the options that the CPD-LIVE offering presents are paramount due to over 80 per cent of lawyers acquiring their points at the last minute.
"Each year for the past four years we have puzzled over the last-minute scramble by solicitors to complete their CPD by the deadline. We've tried encouraging, even cajoling our subscribers to plan in advance to get the most from their investment in CPD, and the limited response caused me to stop and ponder whether it was the chicken or the egg that started this process: whether we had inadvertently contributed to the chaos that was our very own March Madness," she said.
"Was it the fact that we had provided a convenient low-cost solution? That we advertised late in the year? Or the natural human response to put off doing things that you know you have to do, but have no desire to do so? Is it the fact the CPD is mandated, and as independent professionals we rail against the need to do something many seem to inherently believe is unnecessary? Whatever the reason, other CPD providers have followed suit to make this a very hectic time of year for CPD.
"We still maintain that treating CPD with disdain is a lost opportunity. It might be a case of 'dammed with faint praise', but we find that solicitors seem to be genuinely surprised by the quality and content available in webinars today. This is evidenced by the comments posted in the webinar chat boxes, like 'This was actually very helpful… Surprisingly so'. 'Thank you for that very informative and practical demonstration', to the 'Well I didn't expect that – very helpful'. "
Ms Gilmour said the CPD-LIVE offering this year presents a key point of difference to legal professionals.
"This year we've had a number of barristers present who have never participated in a webinar before, let alone presented one, and by the end of the training (and the seminar), they have all rocked the platform. Understanding the elements of a successful presentation, including the framework to deliver good learning outcomes, is all part of our process, and something we continue to refine," she said.
"But the one thing I have been waiting to hear all year has been written several times in the chat box this week, and that has given me hope that the soft sell may be filtering through. So what are those words? They are, 'Where would I go to learn more about how to implement this?'
"With a profession under so much stress, we've spoken before about our desire to deliver the tools for productivity improvements and real change to firms by providing practical sessions, introducing them to new ways of working. And after a year of putting that thought out there, and working with some of our speakers to develop workshops and implementation plans, it looks like now might be the time that the market is ready to move on from introductions to the likes of 'value pricing'; 'virtual offices'; process and project management, mastering time and email and in many instances, just making the most of the tools you already have to make a real difference in your productivity."
Ms Gilmour also gave a special shout out to Jenny Watson and Kerrie Billings, who have come onboard the CPD for Me team as event organisers, managing the CPD-LIVE Online Symposium and Virtual Marketplace.
"I remember these ladies from when our chairman Bronwyn was the national president of ALPMA," Ms Gilmour said.
"For the past 10 years, I have watched what these amazing women have achieved. I have admired their professionalism and dedication to assist the industry grow and develop, so it's a real coup to have this dream team and see CPD-LIVE flourish."
Commenting on their involvement in CPD-LIVE, Ms Watson said, "The CPD-LIVE event is the first of its kind, and I am very excited to be using my skills in event management and knowledge of the legal profession at CPD for Me".
"CPD-LIVE is changing the way we deliver CPD, but it's going to completely change the expectations we have from conference exhibitions into the future," Ms Billings added.
"I'm looking forward to seeing where we can take the concept and what can be achieved virtually.
"It is exciting to be onboard from the very first event to take conferencing live online – anywhere the subscriber has an internet connection."