Firm backs insolvency reforms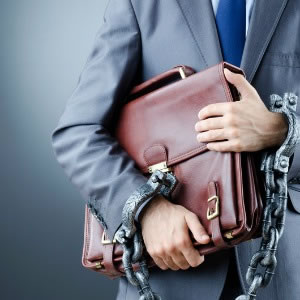 A global firm has voiced its support for the federal government's proposed changes to Australia's insolvency laws, which will have a significant impact on businesses and their legal advisers if passed.
Two insolvency experts from King & Wood Mallesons told Lawyers Weekly that they welcomed the reforms proposed recently in the draft legislation. According to KWM partner Samantha Kinsey and national head of restructuring and insolvency Tim Klineberg, these are the most significant reforms to Australia's insolvency laws since recommendations of the Harmer Report have been implemented in the early 1990s.
DibbsBarker has also come out in support of the reforms. Partner John Stragalinos and associate John Heard wrote in an article on the firm's website that the changes would help Australian businesses keep up with economic developments.
"Reform is necessary to ensure Australian businesses maintain a commercial edge in a fast-changing economy affected by digital and other disruptions," they said.
Ms Kinsey and Mr Klineberg said there are two key aspects of the reforms: "safe harbour" for directors of companies in distress and ipso facto protection.
Ms Kinsey said the creation of a safe harbour for company directors will protect them from personal liability for insolvent trading, if they are attempting to restructure the company.
"Australia's insolvent trading regime is the harshest in the world, and directors can be personally liable for debts incurred while a company is insolvent," she said.
"That liability is civil and also criminal, if directors incur debts dishonestly. So it's very serious for directors, the personal risks that they currently take, being directors of a company that is in distress.
"The formulation at the moment that's on the table is that directors will get protection from insolvent trading if they start a course of action that's reasonably likely to lead to a better outcome for the company and its creditors, having regard to whether the directors are taking various appropriate steps, like preventing misconduct of officers, keeping appropriate financial records, taking appropriate advice, informing themselves of the company's financial position and developing a plan to restructure the company and improve its financial position."
Ipso facto protection is the other key aspect of the reforms that is intended to prevent companies from terminating contracts simply because the other party has gone into insolvency.
"If a company becomes insolvent, it's very common in contracts [to have] a termination event just because the company has gone into an insolvency procedure," Mr Klineberg said.
"An ipso facto is designed to stop people [from] terminating contracts just because of that fact, and that's very broad and it's very commonly used in other jurisdictions, particularly in the US, in Chapter 11 [of the United States Bankruptcy Code]."
Mr Klineberg said that in the most recent draft of the legislation, the ipso facto protections have been whittled down to focus on companies engaged in schemes of arrangement or voluntary administration.
"We had a long way to go with ipso facto from the last announcement," he said.
"Ipso facto was an idea; it was a bit of a thought bubble last time, and they've now moved to concrete reforms but only in respect of those two procedures.
"They've made a very good selection of the right elements."
The reforms are part of the National Innovation and Science Agenda. Mr Klineberg and Ms Kinsey supported the federal government's argument that the changes will encourage entrepreneurship by lessening the stigma associated with business failure.
"[If] you look at safe harbour, one of the potential consequences for directors breaching Australia's insolvent trading laws is they can go to jail," said Ms Kinsey.
"There's nothing that creates a stigma like directors going to jail, even if they have been otherwise discharging their duties and trying to do the best things in the performance of their duties as a director of the company. They do risk criminal and civil sanctions.
"That reform in and of itself will reduce the stigma of insolvency, because you will not see quite – at least for diligent directors – the same personal consequences for them should the restructure not come to pass and the company eventually end up in insolvency."
As well as encouraging businesses, the reforms will have a significant impact on restructuring and insolvency lawyers if implemented. Mr Klineberg said there will be a shift from insolvency work to restructuring work, which is already being seen in the market.
"There still is traditional insolvency done in the market, but it's not as much, and these reforms will make it easier for businesses to stay outside of insolvency," said Mr Klineberg.
"So that means that the type of work that lawyers in this area of practice will do is more advisory, and it will be more with companies [that are restructuring] than with creditors."
He said this will favour firms that focus on advisory outcomes or have strong practices in areas like mergers and acquisitions.
"There will still be creditor work and there will still obviously be insolvencies, but they will be focused a lot more on advisory work and restructuring."
Ms Kinsey added that lawyers will have an important role to play in guiding their clients through the reforms and helping directors to establish a safe harbour.
"One of the factors that is specifically identified in the legislation is whether directors are obtaining appropriate advice, so that is an important role that lawyers will be performing."
Lawyers will also play an important advisory role in light of the ipso facto protection, helping companies to plan how they will continue to trade with an insolvent party.
"If you're worried about your counterparty in any way, then you need to have your plans in place, because you're not going to be able to do what you've done in the past, which is just walk away from them," Mr Klineberg said.