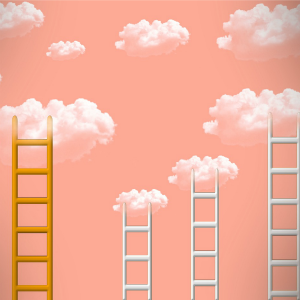 Several industry experts have predicted that a higher percentage of women will achieve partnership in 2017 compared to 2016, for a myriad of reasons.
A new InfoTrack eBook asked 11 industry experts the question of whether or not they believe that a higher percentage of women will achieve partnership this year in comparison to last year.
The general consensus is that while none of the experts are foreseeing a "magic catch-up of female to male partners anytime in the near future", there will be a better balance overtime with 2017 sure to see more female legal professionals reaching that goal.
"We believe that the shift to gender balance at senior level is inexorable, and it's just a matter of time for the industry to rebalance appropriately," said Patrick Ng, principal consultant at InPlace Solutions.
"Therefore, we expect improvements in partner gender equity each year, as older males retire and modernity is embraced.
"That said, one wonders why anyone would wish to be a partner in BigLaw today given the pressures, expectations and hegemony of time sheets. Perhaps female professionals are indicating that collegial support, respect and support for diversity are a greater attraction to partnership than monthly fee budgets and extremely challenging time commitments."
Claire Martin, head of property at Kreisson, said a lot of women are demanding a seat at the table now more than ever.
"Women need to support and encourage each other, but more importantly, men need to create the opportunities," she added.
"I want to be the judge ruling the Real Property List of the NSW Supreme Court one day, so I look to the female judges such as Justice Julie Ward or Justice Elizabeth Evatt, who have managed to have very successful careers while raising a family."
However, while most experts predicted growth in the percentage of female partners, another general consensus is that law firms need to do more to promote gender equality across the workplace.
"Australia is definitely behind the curve across the business spectrum when it comes to diversity," said Murray Lawson, senior director at FTI Consulting.
"In addition to the firms, I also think clients could play a major role in encouraging diversity in law firms.
"Good policies could and should be a major selling point, but I suspect it is not top of mind for clients. And more needs to be done to break through longstanding barriers. Policies that normalise men remaining home as the primary caregiver are essential to support gender equality in the workplace."
Mark Vincent, principal at Shelston IP, said that law firms need to provide appropriate support in order to retain women and encourage them to progress in their careers, rather than leave the profession to find more flexible and supporting work environments.
"One way to do this is to ensure it is okay for men to take career breaks and work flexibly, and thus create a supportive environment for all," Mr Vincent said.
"It should also be acknowledged that some people choose not to climb the career ladder and would rather have a manageable 'job' so they can concentrate on family and personal commitments."
In addition, Brendan Smart, general manager of sales at InfoTrack said firms need to be understanding of the challenges facing women in law and work to mitigate these.
"Looking simply at the statistics, one should say that more women will achieve partner [positions], as there have been more women graduating and taking up the practice of law than men for some time now; however, in reality there are challenges facing women in law, which will quite likely be the reason this doesn't eventuate," he said.
"Issues such as gender pay gaps, the 'billable hours' model which favours longer working hours, and many women leaving the profession, either to start families or take up roles in corporate legal departments, have seen fewer women take up senior appointments within law firms."
In conclusion, while most experts predicted growth in the number of female legal professionals making partner this year in comparison to 2016, and voicing the opinion that more needed to be done by law firms to help achieve this, others offered a different sentiment.
"Appointment to the position of partner is, or should be, based on merit not gender," said Dr Grant Shoebridge, principal at Shelston IP.
Meanwhile, Lachlan McKnight, chief executive officer at LegalVision, said: "I assume [a higher percentage of women will achieve partnership in 2017 compared to 2016], but I think less and less lawyers see 'making partner' as a goal to strive towards."