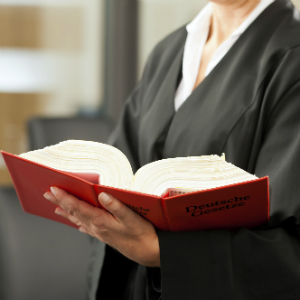 Australia's Family Court is underfunded and lacks a meaningful presence in one key market, according to several experienced practitioners.  
Family Court Chief Justice Diana Bryant told the ABC recently that the inadequate funding of Australia's Family Court is letting down vulnerable people, with some having to wait up to three years for their cases to be heard.
Chief Justice Bryant said the poor funding means the court is unable to follow up with parties after their cases are decided and make sure family orders are being complied with.
This is exacerbated on the Gold Coast by the absence of dedicated Family Court and Federal Circuit Court registries, according to Cassandra Pullos of Southport family law firm Pullos Lawyers.
The Federal Circuit Court holds five two-day sessions each year on the Gold Coast, but Ms Pullos said in a statement this week that this is woefully inadequate.
"The Circuit judges do their very best, in fact they are amazing under very, very difficult circumstances," she said.
"The need so far outstrips the capacity of one judge, two days per month for a total of five months a year that the situation for both the court staff and the clients is now impossible.
"On those two days, the judge has at least 30 matters to deal with each day, and can really only deal with directions and consents and make the most urgent of interim orders. Anything else is then transferred up to Brisbane."
The funnelling of matters to the Brisbane courts is not an acceptable solution, Ms Pullos said, as it only increases delays. Travelling to the state capital can be an onerous requirement for lawyers and clients alike.
"Now people have to go to Brisbane and experience the logjam of matters in the courts there, on top of the pressures of an often clogged M1 motorway. Gold Coast people deserve better than this," Ms Pullos said.
"What pains us even more is the fact that there was a Family Court registry on the Gold Coast about 25 years ago – even though it was limited to filing and conferences services only.
"We were campaigning at the time for full court services but never got them, and eventually the limited services that were there shut down."
Ms Pullos pointed out that the Dandenong region in Victoria, which has a smaller population than the Gold Coast, has had its own Family Court for many years. She said it is time the government stopped treating the Gold Coast as a satellite suburb of Brisbane.
"Officially we are the sixth-largest city in Australia and the largest non-capital city in the country, but for key government services we are regarded as a rural backwater," Ms Pullos said.
But there are problems on the lawyers' side too: Ms Pullos recently spoke out about the unrealistic expectations that some family lawyers give their clients.