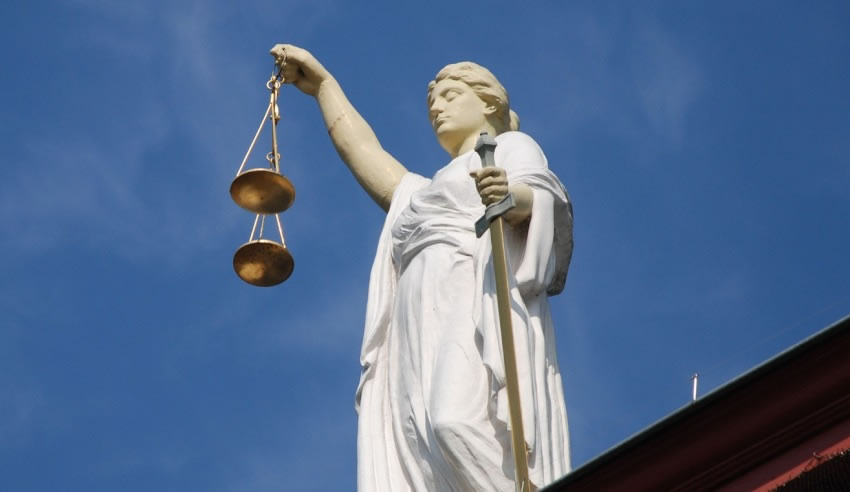 Over $200 million will be invested in recruiting extra personnel for correctional facilities plus new measures to improve community safety as part of a major overhaul of the NSW criminal justice system.
NSW Attorney-General Mark Speakman SC has revealed a series of reforms to the state's justice laws, describing the changes as a "tougher and smarter" way of delivering justice to the community.
The reforms include an investment of more than $200 million to bolster the ranks of the state's corrections officers.
The Attorney-General also said that a portion of the funding will be put towards resourcing the supervision and enforcement of stricter conditions on offenders when they are are released into the community.
"These are common sense reforms that will create a tougher, smarter and safer NSW justice system," Mr Speakman said.
"They will act as a cornerstone to building a safer state, which means less crime in your local community," he said.
The tougher, smarter, safer pitch that the state government has delivered relates to changes to the NSW criminal justice sector across the board.
In addition to new prison and post sentence management measures, NSW is proposing changes to laws as they relate to early guilty pleas, sentencing and parole.
Early guilty plea reforms are being introduced for faster and more certain justice, the Attorney-General said. The changes hope to discourage offenders from delaying entering into a guilty plea for "tactical reasons".
On a practical level, the early plea changes will allow police to compile a simpler brief of evidence for prosecution and defence lawyers.
Senior prosecutors will be able to certify charges sooner to let matters proceed more efficiently, and NSW will introduce mandatory criminal case conferencing.
Similarly, in an effort to improve case management of criminal matters, senior prosecutors will be empowered to screen cases through charge certification. The proposed changes also call for statutory discounts for guilty pleas.
Under the sentencing changes, the state government has also proposed that suspended sentences be scrapped in NSW.
Tougher supervision conditions are now on the table for intensive correction orders (ICOs), with options for the courts to impose home detention, electronic monitoring, curfews and community service work as part of an ICO sentence.
To provide for these new "tougher" conditions, the NSW government will commit to hiring an additional 200 community corrections officers. The government said that it is intended the strengthened workforce will provide extra supervision of thousands of offenders who otherwise would have gone unchecked once released back in the community.
Commenting on the new parole measures, NSW Corrections Minister David Elliott said the state's courts will have to consider the associations that an offender may have when determining an individual parole matter.
"The state parole authority must now take into account whether an offender sentenced for murder or manslaughter has disclosed the location of the victim's remains, giving offenders an incentive to bring closure to victims' families," Mr Elliot said.  
"An offender's radicalisation would also be considered during parole, even if they are not serving a sentence for terrorism offences," he said.
The reforms are intended to coincide with prison infrastructure plan worth $3.8 billion that will deliver thousands of extra beds in NSW prisons.
According to a statement released by the state justice department, the legislation will be introduced to NSW Parliament in 2017.
The full suite of proposed justice reforms can be viewed on the NSW Law Reform Commission website.