Bathurst calls for debate to build trust in courts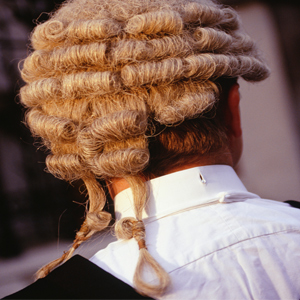 The new Chief Justice of NSW has warned of a "crisis of confidence" in Australia's criminal justice system.
Speaking last night at the NSW Law Society's opening of law term dinner, Justice Tom Bathurst QC said that trust in the system was eroding due to "misinformation that is propagated by sections of the media that prefer to inflate rather than inform, and politics that encourage fear mongering rather than educated debate".
In a 2007 international survey of public confidence in the national criminal justice system, Australia ranked 27 out of 36 countries.
"The people of Estonia, Croatia, Russia and Slovakia all report a similar lack of confidence in their systems. However, in jurisdictions where we're used to being compared, such as the UK, Canada and Ireland, public confidence is much higher," Bathurst told those gathered at NSW Parliament House.
While nearly three quarters of Australians trust the police, less than one third trust the courts, and according to the survey, confidence in the system has steadily declined over the last 15 years.
Bathurst recognised there is ''little we can do about journalists trading on the demand for shock and scandal'' and encouraged the legal profession to "improve the public's knowledge" by engaging in debate at different levels of society - not only by contributing to government reviews.
"The Law Reform Commission is currently reviewing the Crime Sentencing Procedure Act … We shouldn't forget that the discussions that occur in classrooms, on editorials and blogs, and even on talk back radio, are just as important in changing opinion and confidence in the criminal justice system," said Bathurst.
"We will remain true to our profession if we participate in those debates and ensure that they are conducted on an informed and accurate footing."
Bathurst, who was sworn in last June after more than 30 years as a barrister, also put forward a strong defence of the jury system, arguing it was an important way in which the community participates in the administration of justice.
A 2010 study showed that after viewing a trial and sentencing submissions, jurors gave more lenient sentences than the judge, and 90 per cent thought the judge's sentence was within a fair range.
"Public perceptions are wrong, or at least they change dramatically when ignorance is replaced with information," said Bathurst.
Bathurst also said misinformation had created the ''misguided perception that the legal community is soft on crime and out of touch with community information''.
"I don't claim to be on the edge of pop culture. I don't tweet, I don't crump and I don't do 'LOL'," he said. "[But] there are few people as much in touch with the realities faced by victims, accused and convicted as are judges of the criminal courts."
Bathurst strongly rejected the abolition of jury trials, saying this could potentially further isolate and alienate the community from the operation of the legal system and further erode their faith in the system.
Juries need better explanations, more written directions and a chance to ask questions, he said.