Australia drives energy surge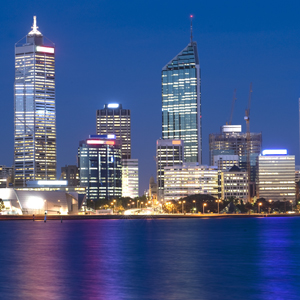 The increasing importance of Asia in the energy and resources sector is being led by Western Australia, according to a major survey.
Mergermarket and Squire Sanders released the Energy and Resources 2012 Report earlier this week, which found that a quarter of global deal value in the energy sector in 2011 came from Asian investors. This was a significant increase from 19 per cent of deal value coming from Asian investors between 2005 and 2010.
The report said that the Asia-Pacific deal flow is underpinned by the Australian mining industry. In particular, the report highlights projects in Western Australia, such as Gorgon, Wheatstone, Pluto and Northwest Shelf, which have drawn interest from major companies the caliber of Chevron, ExxonMobil and Apache Energy.
"Perth is a focal point for the large multinational corporations looking to invest into the Asia Pacific," said Squire Sanders Perth-based partner Duncan Maclean when interviewed by Lawyers Weekly.
Maclean is the head of the firm's global energy and resources practice. He believes that, contrary to popular perception, Australia's energy and resources sector is not too reliant on China.
"If you look at the overall percentage of interests in Australian projects, the Chinese will not be a major player. You will still see the majority of interest is coming from Australian, European or American groups," he said.  "The Japanese have traditionally been long-term players in the market, but they are happy with a fairly small percentage interest in each of the key resources areas."
Squire Sanders officially opened its Perth practice in October last year after poaching 14 partners and an additional 60 to 70 lawyers from Minter Ellison.
The firm has acted for Japanese companies in the $43 billion Gorgon project and for the Kuwait Foreign Petroleum Exploration Company on the $29 billion Wheatstone project.
The report found that 2011 was a good year for the energy and resources M&A market. Global deals reached a total of US$577.3 billion – a seven per cent increase from 2010. Deal volume, however, was down by nine per cent.
The report found that the strongest two quarters last year were quarter two and quarter one, ahead of quarter three and quarter four. Maclean does not believe this indicates a downward trend in the market.
"I think Q3 and Q4 saw deals that have hung over into this year. These things never fit neatly into three-month periods," he said, observing that investors' appetite for risk is returning. "Often the bigger deals have bigger lead and completion times, so I think you will see more deals completing."
The report found that over half (51 per cent) of global deal value went to North-American targets, with Western-European targets and Asia-Pacific targets attracting 20 per cent and 12 per cent of global deal value, respectively.
Cross-border deals increased from 42 per cent of M&A transactions in the sector in 2011 compared to 39 per cent in 2010.