Oz terrorism laws under spotlight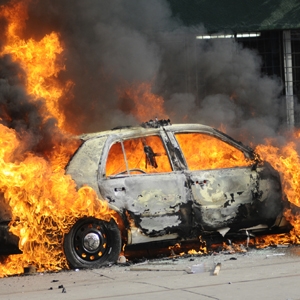 The Law Council of Australia (LCA) has called for action on terrorism laws following this week's tabling of a report into the operation of Australia's counter-terrorism and national security legislation.
Tabled by the Federal Government on 19 March, the first annual report of the Independent National Security Legislation Monitor, Bret Walker SC, identifies a number of issues to be examined this year, including provisions for questioning and detention of persons by the Australian Security and Intelligence Organisation; criminal procedures in relation to terrorism suspects, the use of preventative detention and control orders; key definitions in terrorism offences; and the conduct of terrorism trials.
While the report does not contain any recommendations, the issues raised by Walker are to be considered by the Government.
"Mr Walker's report is an extremely valuable step in the process of undertaking a comprehensive independent review of Australia's terrorism laws," said LCA president Catherine Gale.
In particular, Gale said the LCA welcomes Walker's identification of matters of principal that are fundamental to continuing scrutiny of terrorism laws, such as Australia's obligations to combat global terrorism and its obligations to uphold individual rights such as the right to a fair trial.
"The report sets out the extraordinary nature of Australia's terrorism laws and notes some provisions are subject to compulsory review by 2015 by virtue of 'sunset clauses' inserted into the legislation in recognition of their exceptional nature," said Gale.
"The sunset provisions in Australia's terrorism laws underlines the importance of the monitor's continuing work."
The LCA also called upon the Government to allocate further resources to the monitor over the next year.