Helping hand for small law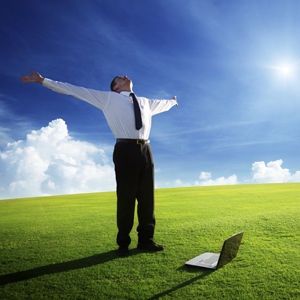 Small law firms and sole practitioners will now have a little extra help thanks to a new initiative of the New South Wales Law Society.
On 23 March the Society launched the Small Practice Portal, an online tool aimed at assisting small law practitioners with the finer points of running a business.
Speaking to Lawyers Weekly following the launch, Society president Justin Dowd said the need for the portal was inspired by anecdotal evidence backed by solid research.
"The impetus came from the fact that we recognised that sole practitioners and small firms (with four partners or less) are a very large segment of the Law Society population, and they have particular issues arising from their size," he said.
"Where bigger firms would have an IT person and an HR person, for example, the smaller firms, generally speaking, were doing all those things themselves."
The Society commissioned research, conducted throughout 2010 and 2011, which identified a need within small firms for information about how to run a practice.
"It wasn't in terms of their legal skills or qualifications, but in terms of running a business itself," said Dowd.
"The portal was designed to provide information, bring information together and provide it to lawyers in a way that we hope will be useful."
The portal is the brainchild of the Society's director of membership and communications, Anne Finet, and was developed with the input of various experts and industry leaders in IT, marketing, business management, risk management, and health and wellbeing.
It consists of six topics, including Getting Started, Opening a Practice, Managing a Practice, Professional Development and Networking, Health and Wellbeing, and Moving On.
The Getting Started section covers "the basics", from qualifying and getting the correct practising certificate, to advice about professional indemnity insurance, civil liability and practice structure.
Opening a Practice focuses on regulation and trust accounts, as well as compliance with the Legal Profession Act.
Professional Development and Networking covers a range of communications and training skills, CLE and CPD, while the largest section, Managing a Practice, focuses on all aspects of business management, including business strategies, planning and development, financial management, risk management, IT, recruitment and marketing.
Health and Wellbeing outlines responsibilities to staff in terms of their wellbeing, as well as a range of support services and assistance available for members.
Moving On deals with leaving a practice and succession planning, and this, said Dowd, is one of the biggest issues for small law firms.
"We say that it is important to develop that strategy even when you set up. How do you leave? Do you want to sell out? Be taken over? Retire all at once or slow down?" he said. "It also deals with practical issues for when you are closing down. What do you do with client files and documents? What are your obligations around retaining things? It is a step-by-step guide on how to close a practice."
Sole practitioners and solicitors in small firms now make up 39 per cent of all NSW solicitors and 58 per cent of lawyers in private practice.
Dowd said the portal will work alongside other Law Society services that support the profession, such as the Legal Inquiry Service and the Compliance Analysis Reviews program, which provide practical solutions to compliance issues and professional development seminars.