New service puts pilots on witness stand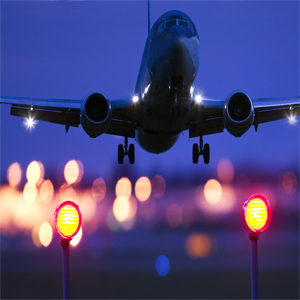 A specialist database for law firms has extended its reach across the globe to allow wider access to aviation experts.
The interNEWS service and website launched in Queenstown on 1 April, coinciding with the 31st annual Aviation Law Association of Australia and New Zealand (ALAANZ) conference.
interNEWS expands the former 'national expert witness service' (NEWS) internationally to provide law firms in the Asia-Pacific region with immediate access to a database of highly-qualified aviation specialists, as well as providing the training necessary to qualify as an aviation expert witness.
"What we're providing is the vital link between law firms and not only very qualified specialists, but specialists who have been specifically trained as expert witnesses," Ron Bartsch, the managing director of aviation consultancy firm AvLaw Pty Ltd, told Lawyers Weekly.
AvLaw is the firm which launched and operates interNEWS.
"After the success of the NEWS database in Australia, we decided to launch it globally. The aim is for [specialists] to be used in Australia and internationally.
"Because aviation is a very internationally harmonised industry, it means that the specialists are equally relevant anywhere in the world. If someone wants an expert in, or a captain of, triple seven aircrafts, it doesn't matter if they're flying it in Singapore, Australia or New Zealand.
"In America, this is quite a big business … Aviation experts there, it's their full-time job."
interNEWS will provide law firms with access to aviation experts across all technical and operational disciplines including pilots, aircraft engineers, safety specialists, air-traffic controllers and aircraft accident investigators. Each aviation professional can register on the database and sign up for expert witness training, which aims to teach them practical aspects of preparing an expert report, presenting opinions in court and being cross-examined.
Russell McIlwaine SC is the facilitator for all the expert witness workshops in Australia, while Carter Newell is the chief participating law firm. The next expert witness training session will be held in the firm's Brisbane office on 18 June.
Other participating law firms include Carney Solicitors, Emil Ford, Yeldham Price O'Brien Lusk and Everett Evans Solicitors. Three other Sydney firms are currently having registrations processed.
interNEWS currently has 50 trained aviation specialists, which Bartsch said are in high demand to assist with complex litigation involving airlines and other aviation activities.
The service also assigns case managers, who are both qualified solicitors and current, practising air transport pilots, to each legal matter. Current interNEWS case managers include pilots on business jets and the Airbus A380.