Directors still tangled in red tape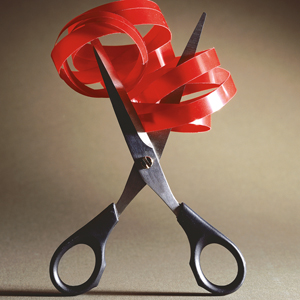 Seventy per cent of directors surveyed for the April 2012 Director Sentiment Index still believe the level of red tape has increased in the last 12 months.
Announcing the findings of the report by the Australian Institute of Company Directors (AICD) on 3 April, AICD CEO and managing director John Colvin said the accumulation of laws was a "huge and costly problem" for business.
"The Index again shows … that the current plethora of laws involving director liability is having a negative effect on board recruitment and retention," said Colvin.
The Index reports on director sentiment in the first half of 2012. It is compiled via a random sample survey of 554 respondents from the AICD-member database.
For the third consecutive survey, "excessive red tape", along with "onerous director liability and compliance requirements" remained the primary concerns amongst Australia's directors.
About 40 per cent of directors believe that legislation imposing liability on directors has a negative impact on their business decisions and their willingness to serve on a board, and about half of those directors surveyed maintained that legal judgments, such as the Centro case, negatively impacted their willingness to accept new board appointments.

At a roundtable discussion hosted on 23 February by the AICD, Kim Coral McKay, an Australian environmentalist, entrepreneur and international marketing and communications consultant, said overreaching liability laws meant that finding directors to serve on not-for-profit boards was now an "arduous task".
Colvin reiterated that deregulation was a crucial element for boosting national productivity, and that a firm commitment to consult business when formulating new regulation could remedy director disenchantment towards the Government.
"We look forward to seeing the outcome of the Federal Government's renewed commitment to the Commonwealth of Australian Governments reform process, which will give business the opportunity to comment and help improve areas of regulation creating unnecessary administrative burden or excessive compliance costs," he said.
Directors of incorporated legal firms, including Brian Ward, director of Brian Ward & Partners Pty, and Andrew Grech, director of Slater & Gordon, do not agree that director liability laws are "too onerous".

"I don't rail against reasonable regulation and I don't think the regulation becomes problematic until you're in a process," said Ward, who is a strong advocate of an incorporated legal practice.
Grech told Lawyers Weekly that the debate about director liability laws has been ongoing for 15 years, yet he does not find the laws to be particularly onerous.
"More is expected of company directors and that's appropriate," he said. "There's far too much prescription and I don't think the level of prescription enshrined in our law actually drives better performance."
Grech said his lobbying efforts were focused on trying to ensure harmonisation of the "layers of regulation" in the legal profession, as well as harmonisation of the way legal practices and practitioners are regulated from one jurisdiction to another.
"The federal government has been working toward this but some of the state governments don't appear to be acting upon it with very much enthusiasm or resolve," he said.
Diverse and ethical business
Despite a slight increase in the number of overall positions held on boards, the April AICD report found that less than half of directors (a higher proportion compared to the findings of the survey of the second half of 2011) believe their board is actively seeking to increase the diversity of its members.
I think [diversity] is widely acknowledged in the business community, I don't think its at all a controversial issue, the hard part is how to do it," said Grech, adding that Slaters has just relaunched its diversity policy with new programs focused on flexible work arrangements and ethnic diversity initiatives.
Despite this, according the AICD survey, less than 40 per cent of directors have a documented policy on board diversity within their organisation.
Most directors maintain believe the general public perceives directors of Australian and overseas listed companies as being unethical. The survey also found that 80 per cent of directors addressed ethical considerations at board meetings.