AG sceptical of reform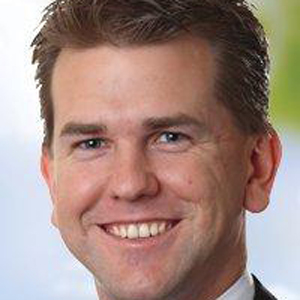 The Queensland Government is not convinced of the value of the national legal profession reform (NLPR), especially since it "lost the advantage" of being the host jurisdiction.
This week Queensland's Attorney-General and Minster for Justice Jarrod Bleijie, who was elected to Premier Campbell Newman's first ministry on 30 March, said his Government would not sign up to the NLPR if it would cost "everyone up here more money".
"I don't think there's anything particularly wrong with our system," Bleijie told Lawyers Weekly.
At the Standing Council of Attorneys-General (SCAG) in Canberra on 13 April, Bleijie argued that the reforms must be shown to be in the best interests of Queensland practitioners, 80 per cent of whom are in boutique firms.
"We went into this election wanting to decrease regulation and burden on business, and if it's going to increase, then we're not going to sign up. When Labor pulled the reins back on the whole thing, they actually lost us the host jurisdiction state plus the head office for the council, so we don't have that advantage anymore. It's gone to New South Wales and Victoria," he said, adding that like the Premier, he believed in competitive federalism.
"We want to be the best state. We want to attract the best up here."
Bleijie, who was elected ahead of 35-year Norton Rose veteran Ian Walker, has begun delivering on his promise, as part of the Government's "30-day commitment", to ease the workload of regional magistrates.
On 16 April he issued an expression of interest for a full-time coroner for Mackay with the aim of allowing magistrates to focus on "magistrate work", rather than having to deal with coronial matters.
Bleijie has also liaised with the Premier and Treasurer regarding the legality of the carbon tax, which his Government, like the Coalition, opposes.
"We've instructed the Solicitor-General of Queensland to prepare an advice on that and we will determine what we end up doing once that advice has come," he said.
Like Newman, Bleijie said he is focused on delivering legislative reforms which cut costs and red tape for business.
Fair Trading is part of his portfolio and one of his immediate priorities is to reduce regulation around property agents, real estates and motor dealers, he said.
"We're going to get rid of the sustainability declaration. We'll be streamlining contract sales so we can get rid of warning statements and incorporate them into contracts to make it easier for sellers and sellers' lawyers and agents to prepare contracts, and have the buyers less confused," he said.
Other major reforms on Bleijie's agenda relate to juvenile justice sentencing. He plans to implement a system of "boot camp" in Queensland, which offers an alternative to jail time and focuses on life skills and rehabilitation for young offenders.
The cost of prosecuting people-smugglers is another issue Bleijie wants addressed. He said the Commonwealth Government, which is prosecuting people-smugglers in courts around Australia, should foot the bill or compensate the states.
There are currently 56 awaiting prosecution which, according to Bleijie, will cost the state about $28 million.
"We are happy to prosecute these people in our courts but … when they go to our jails, taxpayers are footing the bill for that and all of the trail costs and the court costs … So that's something we're pushing the Feds for … If they want to do it in Queensland, then they've got to come the party in terms of some compensation," he said, adding that there have been a lot of retrials because proper interpreters cannot be provided.
Around two years ago, the Labor Government wrote to the Federal Government about the same issue.
Beyond his years
The MP for the Sunshine Coast-seat of Kawana was met with scores of media reports suggesting the 30 uear-old's "boyish looks" exceeded his readiness for the senior role of Attorney-General when he was posted to the role.
But Bleijie said he wasn't distracted by "sideline stories" which "misunderstood" that "your background doesn't make you a great minister in what you do".
"If you know the brief, you know the issue; you learn the issue. Then you should be able to move between ministries without any problems," said Bleijie, adding that he was "confident and happy" that he had previously been the LNP's Shadow Attorney-General since late 2010.
Before being elected, Bleijie was an articled clerk at Maroochydore firm J J Riba & Company for two years before transferring to Tony Sowdan at Sunshine Coast firm Sajen Legal. He spent five years altogether as an articled clerk before entering full-time practice with Sajen. During this period he studied law full-time at Queensland University of Technology.
"There were a lot of all-nighters on many occasions, plus weekends, and a couple of years after that I got married and we started having children straight away. Everything I've done in my life [I've] done early," he said.
Bleijie has an eight-year-old daughter, a six-year-old daughter and a two-year-old son.