Kindness and the professional development of lawyers
In this special episode of The Lawyers Weekly Show, produced in partnership with the College of Law, we explore the "kindness in law" movement and its inextricable link to legal education and the ongoing development of practitioners moving forward.
Host Jerome Doraisamy speaks with College of Law executive directors Deborah Battisson and Ann-Maree David (ACT and Queensland, respectively) and Balance Family Law co-founder and lawyer Jonathon Naef about the importance of the "kindness in law" movement and how and why it came about, why the College of Law is invested in this movement as it pertains to legal education and professional development, and the ever-increasing need for such a shift in the training of practitioners across the board.
The guests also reflect on how significant the shift towards kinder modes of practice is relative to other urgent professional priorities for lawyers, the practical takeaways and lessons from the recent inaugural Kindness in Law Forum (including how to implement kinder approaches in daily scenarios), the business case for kindness moving forward, how the College of Law is looking to imbibe the importance of kindness in its educational offerings, and what excites them all about a potentially kinder legal profession in the future.
There is so much more to this movement than just being "kind"; it is about building a sustainable and more equitable legal industry.
To learn more about the College of Law and its offerings, click here.

Sponsored by:

If you like this episode, show your support by rating us or leaving a review on Apple Podcasts (The Lawyers Weekly Show) and by following Lawyers Weekly on social media: Facebook, Twitter and LinkedIn.
If you have any questions about what you heard today, any topics of interest you have in mind, or if you'd like to lend your voice to the show, emailThis email address is being protected from spambots. You need JavaScript enabled to view it.
Plus, in case you missed them, check out our most recent episodes: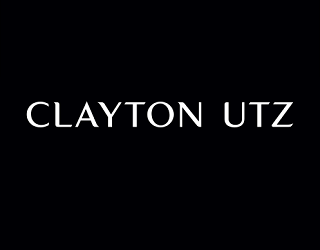 Clayton Utz, established in 1833, is Australia's largest full-service commercial law firm. Its headquarters in Sydney...