ALA slams Dutton's 'power grab' on visa cancellations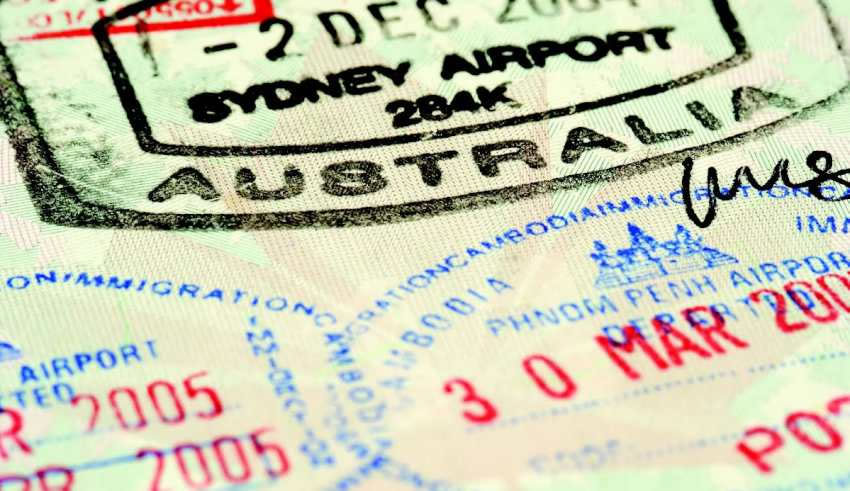 A leading legal professionals association has warned that plans by the federal government to examine reviews of visa cancellations made on criminal grounds could further undermine the rule of law, and also endanger Australian children.
The Australian Lawyers Alliance last week said, via ALA spokesperson and barrister Greg Barns, that any review of the scope of the Administrative Appeals Tribunal's jurisdiction on ministerial decisions could lead to a removal of that jurisdiction, and ultimately the power of the AAT to overturn improper visa cancellations.
Mr Barns said the review was a clear attempt to "change the rules of the game" and leave people without a pathway of recourse or review if Home Affairs Minister Peter Dutton makes an "arbitrary decision" to cancel a visa.
"This is yet another power grab by a minister who has already combined the intelligence, border security and law federal enforcement departments into one super-sized ministry," he said.
"It is a fundamental premise of the rule of law in a democracy that there are checks on the power of the executive, and if there are abuses of that power by a minister, that there are avenues for redress."
Under section 501 of the Migration Act 1958, visas can be cancelled if the minister reasonably suspects that an individual does not pass the character test.
The fact that cancellation can occur on the basis of suspicion is "particularly concerning", the ALA said, and as such reviews by the AAT are essential in ensuring visas are not cancelled unfairly.
"ALA is concerned that this inquiry is being used by the Home Affairs Minister to severely curtail or even eradicate the rights of individuals, whose lives or families are materially impacted by having a visa cancelled by ministerial decree, to have a right to independent review," Mr Barns commented.
"The AAT has reversed decisions by Peter Dutton to cancel valid visas on a number of occasions, in some cases for people who have lived in Australia for decades."
And while it is reasonable for people to be punished when they are convicted of a crime in line with the law, he noted, cancelling visas can destroy lives, families and communities.
"Parents with dependent, Australian children have had visas cancelled, even where the ramifications for their Australian children are devastating," he said.
"If the child's Australian parent is unable to care for them, due to illness for example, these cancellations can leave children without a guardian."
This latest development follows attacks on the AAT made by Mr Dutton last year, in which he questioned the independence of the tribunal.
At that time, then-president of the Law Council of Australia Fiona McLeod SC said the minister's comments had the potential to undermine the standing and independence of the tribunal.
"The independence of the judiciary, and respect for the role of courts and tribunals, is fundamental to the rule of law in Australia," she said.
"The AAT plays a critical role in overseeing and reviewing decisions made by the federal government ministers, departments and agencies everyday. For members to face personal criticism for fulfilling their duties is inappropriate. They are reviewing decisions made by government in accordance with law, not personal preference or ideology."