Speaking to Lawyers Weekly, Marque Lawyers senior associate Kiera Peacock said that Australia has "quite a strong apolitical activist presence" with organisations that are politically engaged but are policy rather than party-based.
When it comes to compliance with election donation laws, then, clarity is crucial, she surmised.
"In trying to make them as expansive as possible, sometimes the legislature risks undermining the intent. Vagueness in this area doesn't help anyone; be it the people, the parties or the Australian Electoral Commission," she said.
On the question of foreign entities donating to political parties – as has come to the fore in light of One Nation's dealings with the NRA – Ms Peacock explained that political parties are no longer allowed to receive more than $1,000 from a foreign entity.
"They can receive amounts of less than $1,000 from a foreign entity (from one entity in one year) unless they know it is meant to be spent on electoral advertising. The onus is on the party to check a donation is compliant."
She continued: "For a long time, the laws didn't sit comfortably with this kind of presence, and the compliance regime (of disclosing amounts spent campaigning and amounts received) was very difficult for them to manage. The laws are slowly coming around to fit them, but it can still be tough to work out how to comply."
But compliance with election donation laws also requires an understanding and appreciation for the discrepancies between the various states and territories, Ms Peacock noted.
"States have developed different approaches from the federal level. Typically, states are more likely to ban categories of donor (i.e. property developers, liquor and gambling companies) and disclosure of donations occurs at the $1,000 mark rather than the $13,800 federally," she said.
"Queensland used real-time disclosure at the last election, where you could log on to a website and track donations. This isn't without tension. [Recently], the High Court overruled an attempt by the Commonwealth to stop QLD banning donations by property developers.
"In terms of global developments, Australia has generally favoured transparency rather than caps on donations or spending (seen in the United Kingdom and Canada). This hasn't seemed to be problematic so far. Each country's laws need to suit its donation types and levels."
With a multitude of compliance matters to consider, and a seeming lack of clarity around how best to navigate election donation laws, she stressed the importance of legal advocates assisting their clients on what can or cannot be done, especially with the federal election mere weeks away.
"Informing clients what the laws are [regarding] funding disclosure and producing electoral material as soon as any election is called. They change for each state and each election and we all might have clients who don't even know their activities are caught by the laws," she concluded.
This email address is being protected from spambots. You need JavaScript enabled to view it.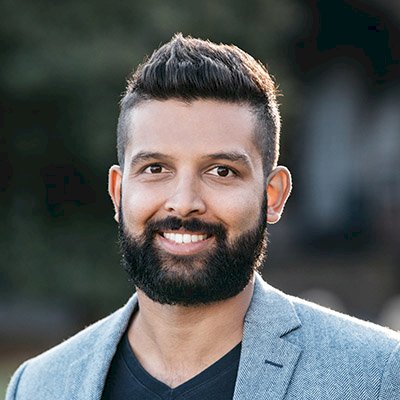 Jerome Doraisamy is a senior writer for Lawyers Weekly and Wellness Daily. He is also the author of The Wellness Doctrines book series, an admitted solicitor in NSW, an adjunct lecturer at The University of Western Australia and is a board director of Minds Count.

You can email Jerome at: This email address is being protected from spambots. You need JavaScript enabled to view it.